Star Ratings
| | |
| --- | --- |
| | Amazing |
| | Well good |
| | Fun |
| | Meh |
| | Rubbish |
| | | |
| --- | --- | --- |
| Film review: Chasing Ice (by my 7 year old nephew) | | |
Written by Ivan Radford
Thursday, 13 December 2012 08:44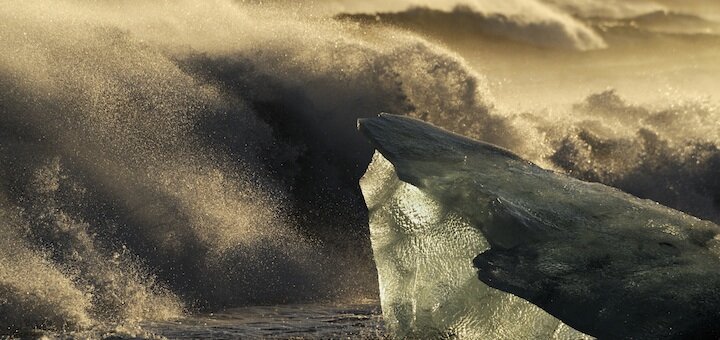 If you're unfortunate enough to follow me on Twitter, you'll be all too aware that I have a nephew. A lightsaber-wielding, slow-mo-fighting, insult-trading bundle of awesome. (I take credit for at least one of those attributes.)
But just in case you thought he was made up so I could have something to tweet about on weekends, here's proof that he's actually real: he's written a film review.
Yes, when I sat down to watch Chasing Ice again in preparation for my interview with director Jeff Orlowski (for Little White Lies), my seven year old sidekick decided to see it with me, despite never having watched a documentary before in his life, let alone one about climate change. He sat there for 30 minutes (until his mum took him home) in near silence with his mouth open. I did exactly the same thing.
That's the kind of power that Chasing Ice's imagery has. It even inspired my nephew to write a short review based on what he had seen and present it to me the following day - one of the proudest moments of my silly film reviewing life.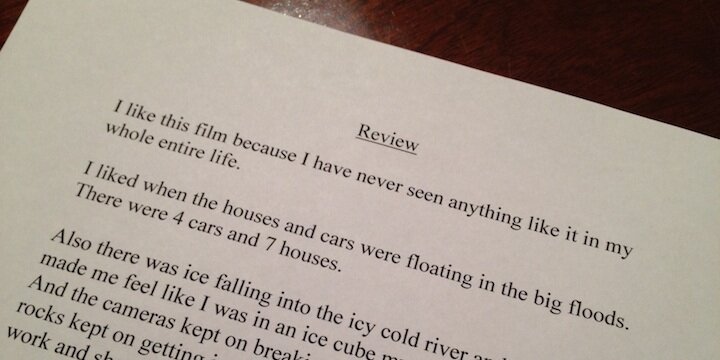 Here is what he wrote:
I like this film because I have never seen anything like it in my whole entire life.
I liked when the houses and cars were floating in the big floods. There were 4 cars and 7 houses.
Also there was ice falling into the icy cold river and the ice made me feel like I was in an ice cube myself. And the cameras kept on breaking because the snow and the rocks kept on getting in the electricity so the cameras could not work and show what is happening at the North Pole.
I give the film 8 out of 10.
By Shay Radford
Compare that to my Chasing Ice review from Sundance London earlier this year and it's clear which one is better. My nephew even used the words "icy cold" when "cold" would have been fine, just to emphasise a point. Then followed it up with a simile.
The talented bastard.
Chasing Ice is out in UK cinemas from this Friday. In the words of Shay Radford, you've never seen anything like it in your whole entire life. Find screenings near you here: www.chasingice.co.uk