Following the sexy Ode to Neville Longbottom, which successfully rhymed the word "Neville" with "Breville", the Potter tribute songs continue with a song about Harry's brainiest sidekick. That's right, you guessed it: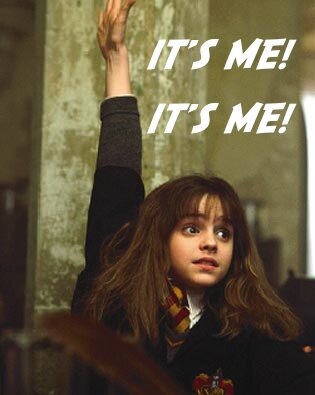 Meet Hermione Granger. Or, as the entire world thought she was called for at least three years, "Her-mee-own".
With Deathly Hallows Part 2 on the horizon, that really needs to change. And so after a decade of being played by Emma Watson - who's gone from over-eager midget to full-on wizard hottie - Hermione's here to explain once and for all how to say her name.
Yes, this is Hermione Granger singing That's Not My Name.
(And before you say it, yes, you're right: there aren't many words that rhyme with Hermione.)