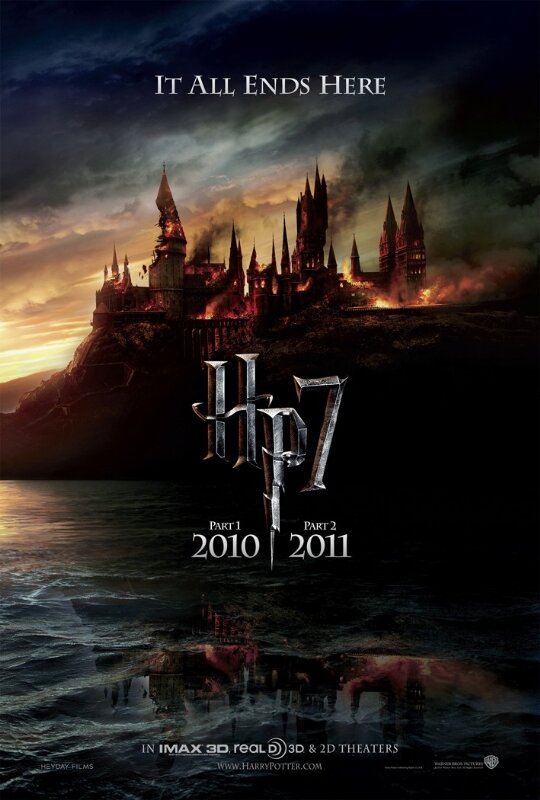 The first teaser poster for Harry Potter and the Deathly Hallows has arrived in our e-owl's inbox. And I bet you didn't expect it to be like this.

Gleefully showing Hogwarts burning to bits, the Deathly Hallows poster is nothing like the promotional materials used before by Warner Bros. They involved things like Harry's face, or a picture of all the main characters looking serious, or a picture of all the main characters looking seriously at Harry's face. This is striking, dynamic, surprising and, well, awesome.

"It all ends here" screams the image, burning with its urgent message that HP7 (the new trend for the Rowling's mouthful of a title) is coming out in two parts and will be in 3-D. The epic trailer got everyone worked up last week, but this? This is even more exciting. So much so you can forgive them for that ridiculous tagline.

Directed by David Yates once again, the conclusion of the story of The Boy Who Lived is set to be darker and more spectacular than any of the previous Harry Potter movies. Yes, even that really brilliant first one.

It's only 135 days until Deathly Hallows hits UK cinemas. But you were probably already counting anyway...