| | | |
| --- | --- | --- |
| Final Deathly Hallows Part 2 Trailer Is Here | | |
Written by Ivan Radford
Friday, 17 June 2011 08:24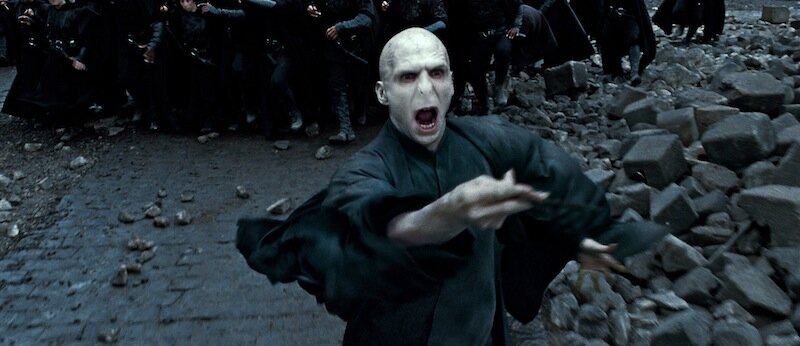 "Harry Potter. The Boy who Lived... come to die."

It's almost impossible to get sick of hearing that same line over and over in each Harry Potter trailer since 2009. But just in case, this time it's accompanied by Voldemort yelling his face off. A lot.

Yes. the final Deathly Hallows Part 2 trailer is here and - just like the last Harry Potter trailer - it's immense. It has dragons, Alan Rickman, Gary Oldman's moustache, Voldemort shouting sexy things like "NYAAA!" and "OOOARGHHH!! and it looks spectacular.

This is the shortest Harry Potter film yet at 130 minutes. Judging by the amount CGI on show, 90 minutes of that could be a full-on wizarding battle. With fighting Hogwarts statues and everything. Oh, and for those who hate Quidditch, you get to see the stadium burn to the ground too. Yeah. Screw you, Quidditch.

Harry Potter and the Deathly Hallows Part 2 is out on Friday 15th July. And if you're sad that this is the last trailer (*sob* it's almost the end), then don't worry: there's more Potter video goodness coming your way tomorrow...

Read on for the awesome trailer. 
Tags:
deathly hallows part 2
emma watson
helena bonham carter
ralph fiennes
rupert grint