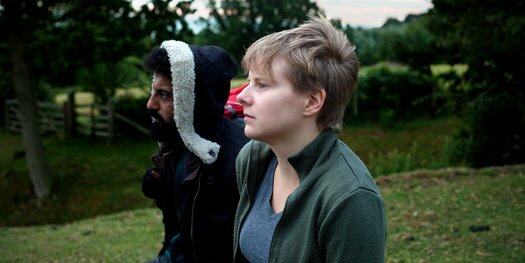 Grieving Oona (Bridget Collins) returns to her late mother's house in a quiet coastal village. Sorting through old possessions and cleaning the mould from the floorboards, she finds Mani (Adeel Akhtar) kipping on the living room floor. So she does what we all do with homeless people: invites him to live in her shed.
It's a small gesture in a film about small gestures. As Oona and the outsider begin to grow on each other, directors Eleanor Burke and Ron Eyal let the camera linger on tiny details. Oona's eyes. Manny's beard. A beetle crawling up a stick in the garden.
Of course, no-one talks very much. "How long have you been homeless?" asks Oona. Mani says nothing and stares straight ahead. Only later do we get a glimpse of his back story (and his own fading parent figure) as the dialogue starts to flow across the social divide between them.