| | | |
| --- | --- | --- |
| Vin Diesel Learns to Fly in Fast Five Trailer | | |
Written by Ivan Radford
Tuesday, 08 March 2011 18:52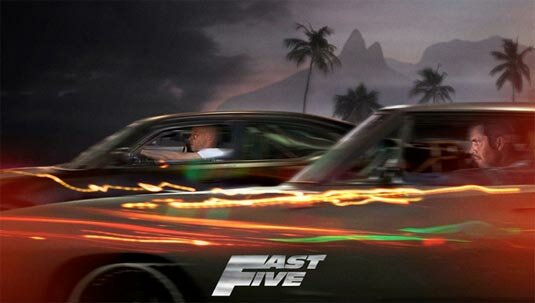 PAST FAST. BEYOND FURIOUS. MEANINGLESS SENTENCES.

The guys who put together the Fast & Furious franchise trailers have the easiest job in the world. Bald man? Check. Cars? Check. Explosions? Check. Loud music? Check.

Admittedly, they were thrown a curveball when they had to somehow squeeze in a second bald man (Mr. The Rock himself, Dwayne Johnson) alongside hirsutely-challenged Vin Diesel, but it turns out the solution is easy: just add in more shots of cars, explosions and loud music. At one point, they get really ambitious and show a car driving into a train.

But none of that will blow your mind quite like seeing Paul Walker and Mr. Diesel drive a car off a cliff and either jump for dear life or attempt to fly. If Justin Lin's sequel goes with the latter, it just might be the best of the whole series. 

Fast Five screeches into cinemas on Thursday 21st April. The trailer launched exclusively on Yahoo! Movies - read on to see the full video.
Tags:
dwayne johnson
the rock
vin diesel