| | | |
| --- | --- | --- |
| BlogalongaBond: Goldfinger (1964) | | |
Written by Ivan Radford
Sunday, 20 March 2011 10:17
BlogalongaBond. One Bond film a month until Bond 23 turns up in November next year.

It's time to turn our attention to Goldfinger, the third and most definitive of the Bond series. By this point, people knew what to expect from a Bond film and with Guy Hamilton establishing the franchise's formula, everyone was getting curious. Especially about Honor Blackman's feisty little minx, Pussy Galore.

Which would explain why this note was found inside my DVD box...

Dear Ms Galore,

I'm an actress looking to get a break in showbiz and thought I might try my pretty pink fingernails at a Bond movie. As one of the most iconic vaginas into which 007 has attempted re-entry, what are your tips for being a great Bond girl?

Yours sexually,
Tits McGee

And by some crazy random happenstance, this educational pamphlet was right beside it...

Pussy Galore's How to Be a Bond Girl

Got breasts? Need cash? Then why not try becoming a Bond girl? It's easy really. Just follow these simple steps:

Step One: Take your clothes off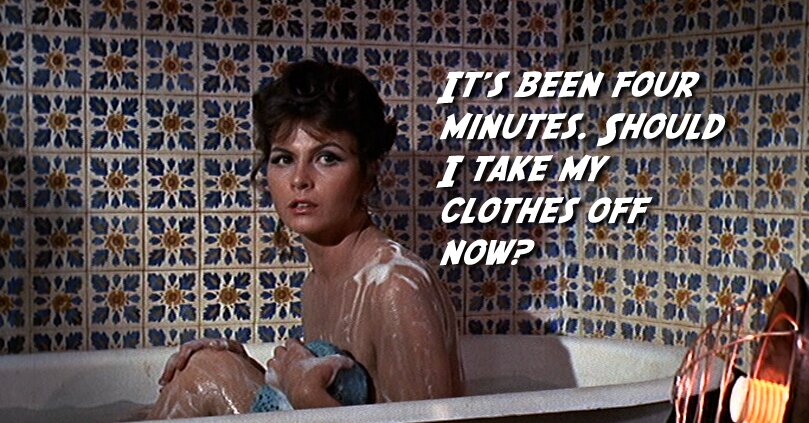 This is first step to get into show business, baby. No-one has gotten anywhere in life without taking their clothes off, let alone starred in a Bond film. Jump into a bath if you must, or wait in 007's bed. Whatever makes you feel comfortable. Bikinis and pointy bras are acceptable, but remember: no man will respect you if you're fully clothed. Unless you're Judi Dench. Or Ann Widdecombe. 
Step Two: Stand in front of a TV playing a Bond film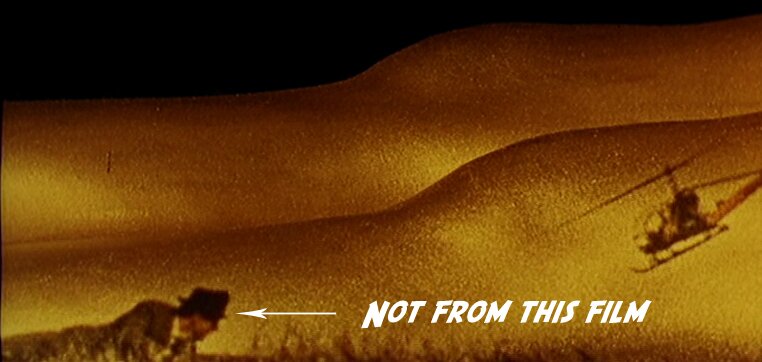 Once you've got your kit off, you might as well put on a Bond film. Even better, get someone to project a Bond film onto your exposed naked body. It doesn't even matter if it's not the film you're in (hello, From Russia with Love) just stand in front of the TV and start jiggling about. The film literally won't start until you do.
Step Three: Get spanked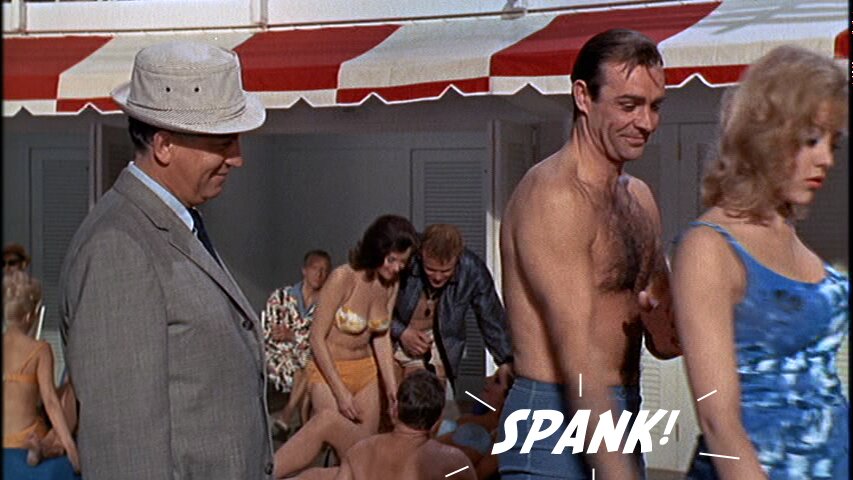 We all love getting shpanked. Especially by Sean Connery. It reminds us women of our place in the world, and our rank in the hierarchy of the Bond universe. (Hint: James Bond goes on top.)
Step Four: Paint yourself gold

There are two types of Bond girl: the one who has sex with the fat German who plans to take over the world, or the one who gets killed by the midget in the hat. You either end up in the film for longer (great if it's Sean Connery, not so great when it's Roger Moore) or you do a Shirley Eaton: die in a memorable way and become the most iconic image associated with the Bond franchise.
The downside? You may get typecast as "the one who painted herself gold".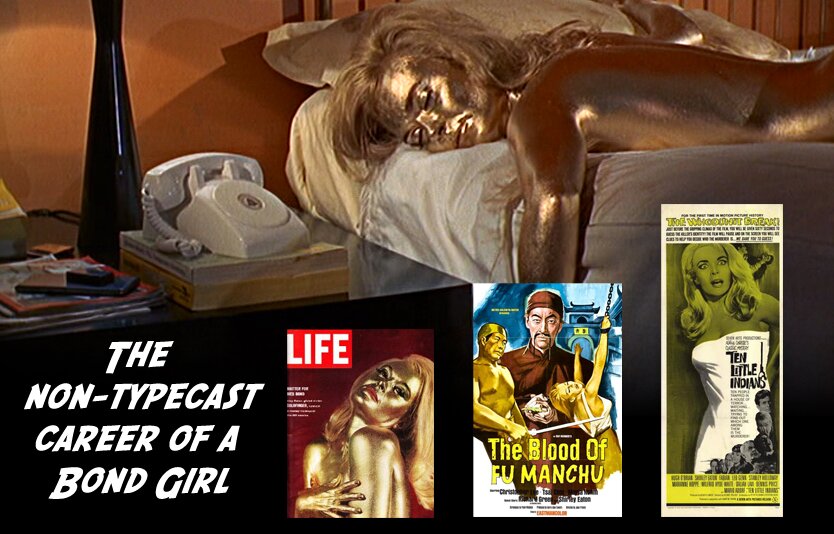 Step Five: Have a stupid name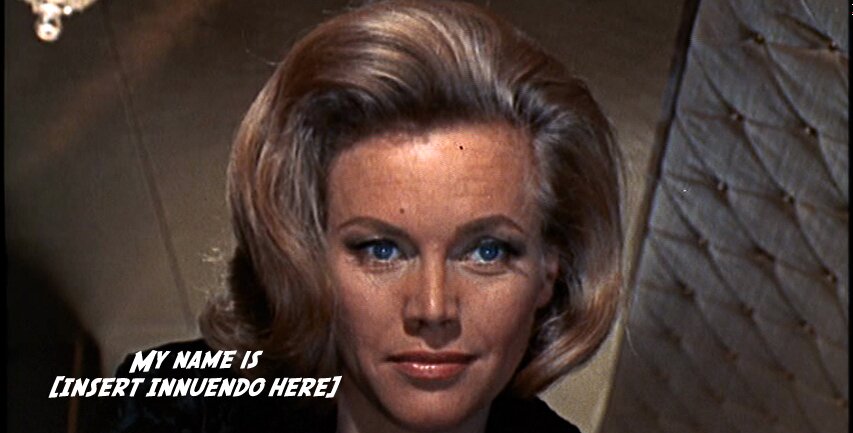 One the most obvious (and important) steps for those who can't afford to be painted gold. I used to be called Frigid Bridget at primary school until I changed my name to Pussy Galore. Ever since, men have offered me jobs left, right and centre. It just proves that you need to change your name to a slutty pun on your lady bits if you want to be famous. Even Judi Dench has done it: we all know what 'M' really stands for...
Step Six: Get a dead sister...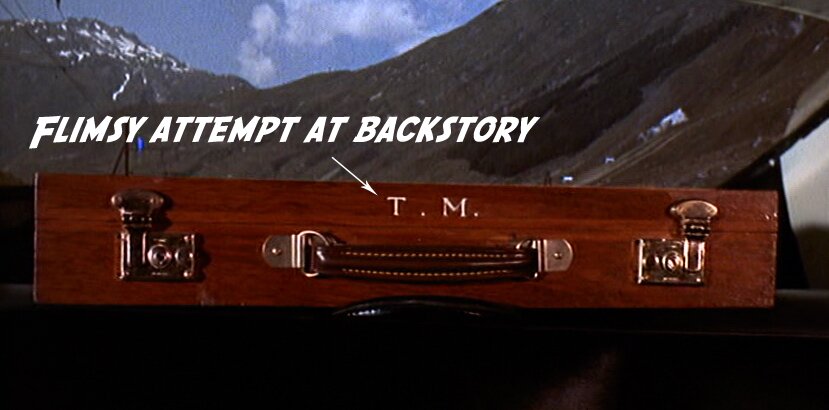 ... or some other flimsy attempt at a backstory. Anything that involves revenge, looking angry or trying to use a gun is ideal. Pretend you have a character and people will believe you. If you're lucky, they might even give you a line about how you want to buy a little island in the Bahamas and put up a sign saying "No Trespassers" and "go back to nature" - then everyone will think you're more than just a stereotype with no clothes on.
Step Seven: Drive a car - badly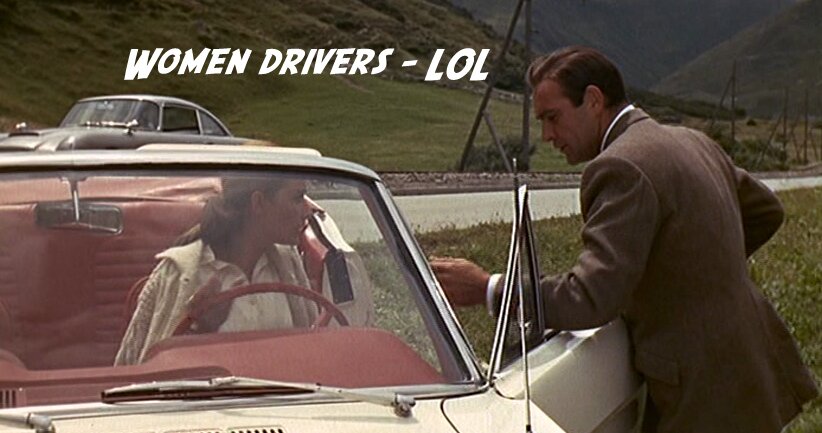 Driving a car is a great way to meet James Bond, especially near the start of the film. If you can't drive a car, perfect! Just crash into a tree or honk your horn really loudly and 007 will come running, chilled bottle of Bollinger at the ready.

Alternatively, start up your own flying business and train an army of blonde pilots. Men love a female with a sense of enterprise.


 


But remember: you're a woman, so fly the plane badly. (To avoid crashing, why not use string?)




 
Step Eight: Get raped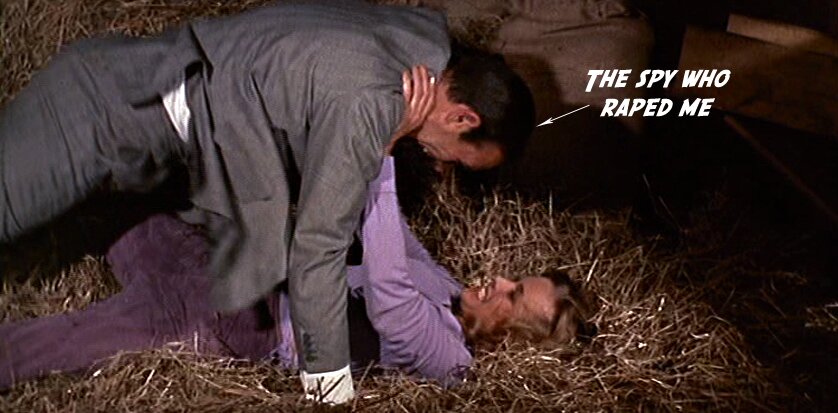 You may call it making love, honey, but if you're not prepared to get raped in a barn by a Scotsman, you're not ready to be a Bond girl. Sex plays a massive part in the Bond formula. But if you want a taste of Bond's massive part, drop the innocence and get ready for some involuntary penetration. At least until society catches up with things like morals and, you know, the law on sex crime.

For now, don't worry: they totally play some comedy pratfall music over the top so it looks like harmless surprise sex. It's good rape, not bad rape.
Step Nine: Betray the bad guy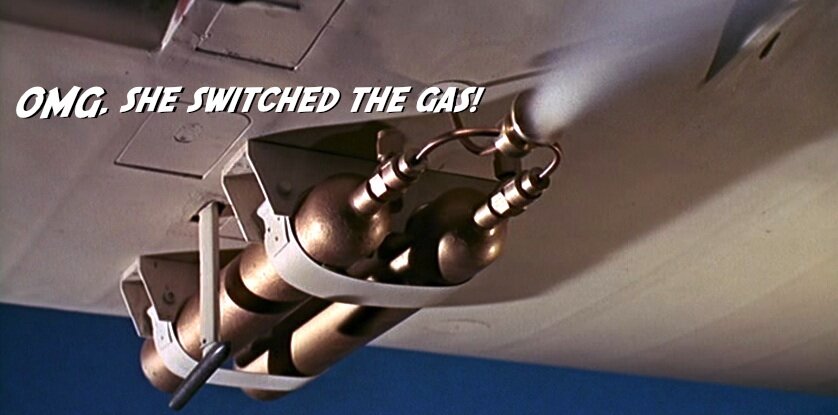 How to repay the spy who raped you? Betray your former fling so he'll sleep with you again! That's what we call integrity, sister. If you don't betray the bad guy, Bond won't respect you as a woman - or, even worse, as a plot device. You'll have to sleep with the bad guy first, of course. Or make sure that your contract rules it out. (Note: all of Goldfinger's women do this. Gert Fröbe doesn't get ANY sex throughout the whole film. Not even some good old barn rape.)
Step Ten: Have sex in public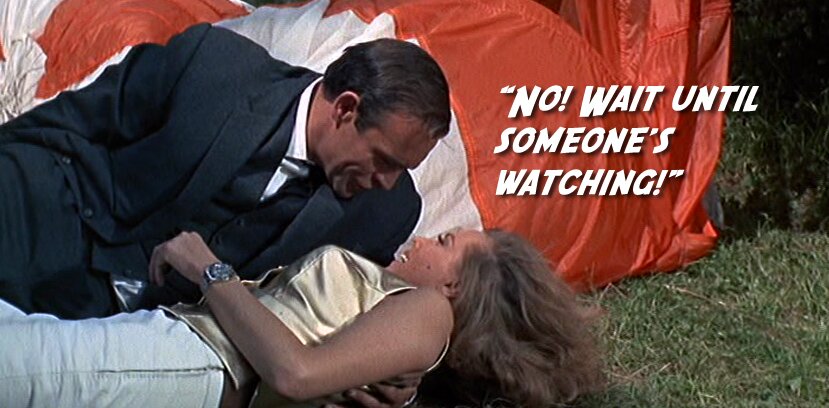 Sex isn't sex unless it's in public. This is a well-known fact. So as soon as something blows up, quickly hop on a boat in the middle of the ocean, wait for Bond's friends to turn up and then bonk his brains out. Just be sure that someone's watching, or at the very least looking carefully for you in the nearby vicinity.
If you follow all of these fool-proof steps, you'll be a great Bond girl. Unless you're Halle Berry, in which case you'll still suck.
BlogalongaBond will return next month in Thunderball. For more BlogalongaBondness, point your PC this way.
Tags: