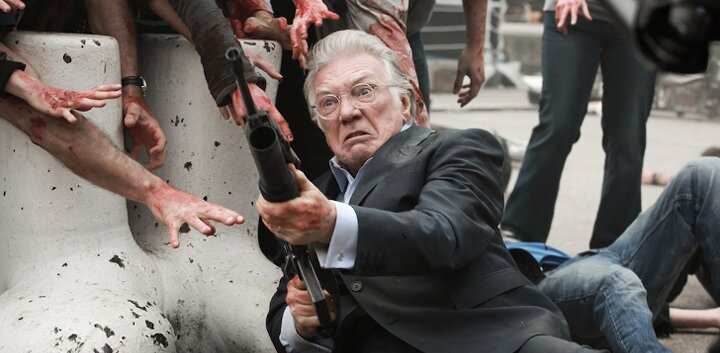 Director: Matthias Hoene
Cast: Rasmus Hardiker, Michelle Ryan, Harry Treadaway, Alan Ford, Richard Briers, Honor Blackman
Certificate: TBC
Showing: Thursday 23rd August 9pm
Prick up your donkeys, me old china plate, cos the brown bread are coming back to porridge knife – and they're headed straight to Hackney. I ain't taking the gypsy's. It's all Babe Ruth. But even Queens Park Ranger than that? This high-concept, low-brained pile of Albert Halls is proper Easter Bunny. You heard Isle of Wight: Cockneys vs Zombies? It's well Robin Hood.
(No, I have no idea what I'm writing either.)