Star Ratings
| | |
| --- | --- |
| | Amazing |
| | Well good |
| | Fun |
| | Meh |
| | Rubbish |
| | | |
| --- | --- | --- |
| Film review: Ain't Them Bodies Saints | | |
Written by Ivan Radford
Tuesday, 03 September 2013 06:24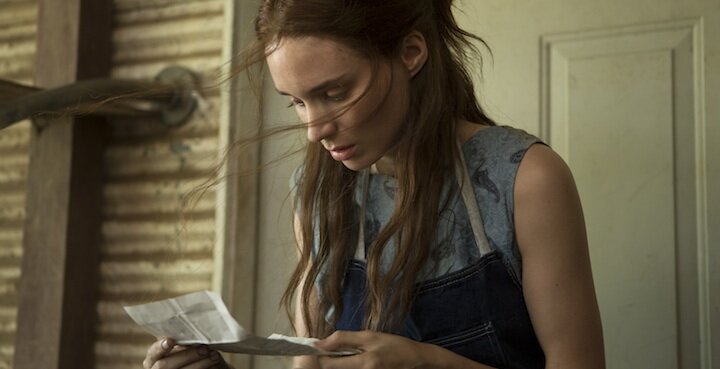 Director: David Lowery
Cast: Rooney Mara, Casey Affleck, Ben Foster
Certificate: 15
Loud crowds. Football matches. School assemblies. Clapping isn't something you would normally call intimate, but Ain't Them Bodies Saints manages it. David Lowery's delicate, sun-washed Western is full of the stuff, a hand-tapping, thigh-slapping fest that has grubby fingerprints all over it.
The film starts with a flurry, as Ruth (Mara) and Bob (Affleck) are on the run from the cops. Holed up in a barn, they swap bullets until she takes one out and Bob takes the blame. And so he ends up behind bars, while she waits dutifully at home with a small child in tow – and a watchful sheriff (Foster) over her shoulder.
It builds into a simple love triangle with little surprises but Lowery's achievement is to keep it that way: Bob escapes and bad guys mosey into town, but the camera is more concerned with the dust on the table or the time of day passing.
Terrence Malick can be glimpsed in the carefully composed frames - shots look like they've been scrawled in the magic hour on faded postcards - while Bonnie and Clyde are buried somewhere under the lovers-on-the-run premise, but Ain't Them Bodies Saints manages to craft an identity of its own. A lot of that comes from its cast; Casey Affleck is a ruthless, wild whisper of a killer, while Ben Foster's good-natured lawman is an endearingly straight-laced husband figure. Rooney Mara steals the show, though, as the intense Ruth; a wafer of a person, her diminutive presence hides a steely determination and a sensitivity that shines through without ever overshadowing the film's muted tone.
Together, the ensemble build a believable fable, which gently rattles towards a predictably messy climax. Spending more time skulking in shadows or sitting in stationary vehicles, the pace is never hurried, even during the sedated car chases. Instead, the conclusion is ushered in by the hands beating out their relentless rhythm of fate. Softly rubbing and clicking in the background of a deceptively tame West, they weave a nostalgic, almost artificial, atmosphere that fascinates with its details – and leaves you applauding silently as the credits roll.

Ain't Them Bodies Saints Trailer