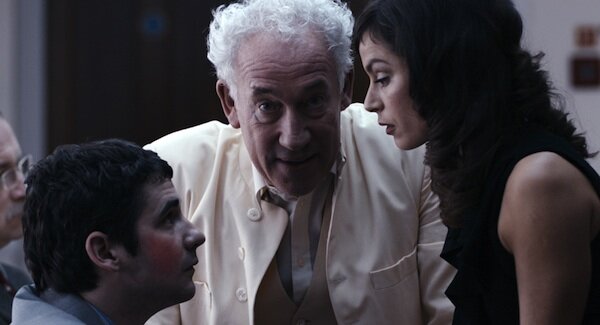 Acts of Godfrey is one of the most memorable films from this year's Raindance Film Festival. Maybe it's the fact that Simon Callow's in it. Maybe it's because it's written entirely in rhyming couplets. Or maybe it's because its director, Johnny Daukes, is just really talented.
Writing and directing the low-budget black comedy, Daukes got everyone talking in verse for 16 days, and then wrote the soundtrack to go with the film. When I phone him for a chat about his directorial debut, he's busy writing the press notes for the movie.
"It's like, you know when your nan's been round, and you finally get rid of her and then she turns up again?" says Daukes about re-reading the screenplay to pick out good quotes to go in the synopsis.
I comment that he obviously means that in a good way. Doesn't he? "Erm, not entirely!"
We go on to chat about Acts of Godfrey and what he's got planned next. Here's what he had to say about filming in a working hotel, chance and fate, and chucking buckets of water over a naked man in a car park.