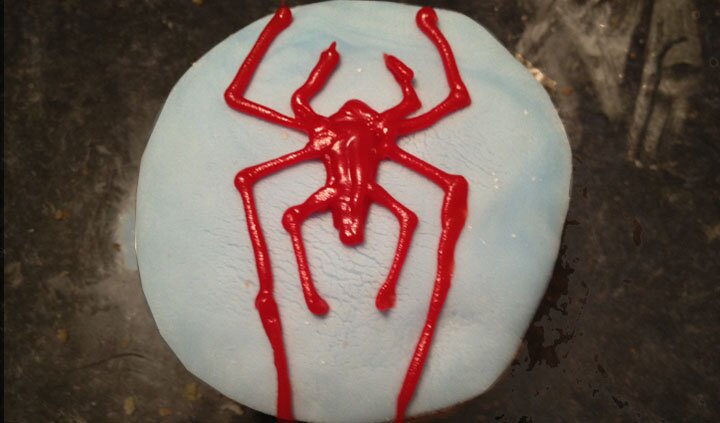 The Amazing Spider-Man is out in UK cinemas from tomorrow - and, one month on from Prometheus, it's the perfect excuse to bake some more movie cupcakes.
Marc Webb's reboot may slip up towards the end, but the tasty ingredients are all there: Rhys Ifans, Emma Stone, Andrew Garfield's hair. So it was easy to find inspiration for these Amazing Spider-Man cupcakes. But not as easy as it was to gobble them all up afterwards.
Read on for the full recipe/instructions on how to bake your own edible baked Spidey goods.