| | | |
| --- | --- | --- |
| New Image and Trailer for The Roommate | | |
Written by Ivan Radford
Thursday, 23 September 2010 12:39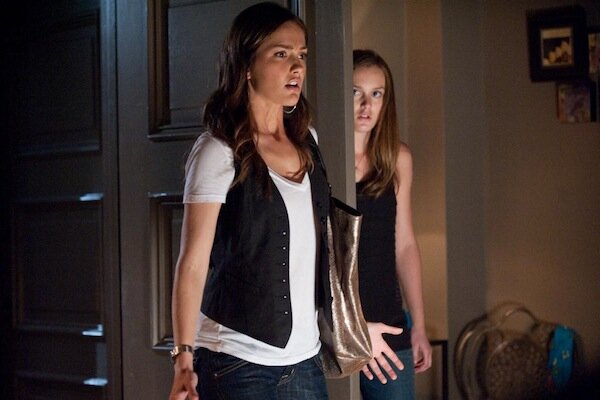 Don't you hate it when you move to college and you get a psychotic roommate? That's what happens to Sara (Minka Kelly) when she ends up living with Rebecca (Leighton Meester). And now we can see the results in the new international trailer for The Roommate.

Christian Christiansen's horror film starts off nice enough, with the two girls making friends and Sara starting to date Stephen (Cam Gigandet), but everything goes downhill when Sara realises one thing: Rebecca's a nut job.

Cue library stalking, night-time staring and slippery bathroom antics. Oh, and Billy Zane's in it too.

The Roommate is out next February. Read on for the trailer.
Tags:
cam gigandet
christian christiansen
leighton meester
mika kelly
still
the roommate
video