| | | |
| --- | --- | --- |
| New Harry Potter Trailer Online! | | |
Written by Ivan Radford
Thursday, 23 September 2010 10:26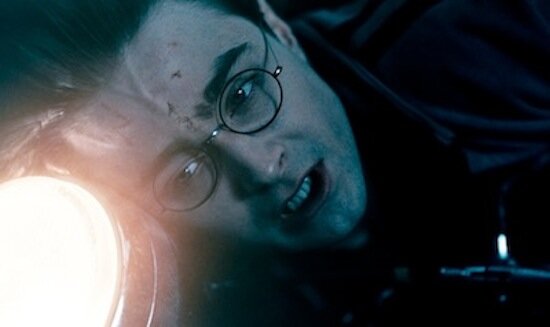 "These are dark times there is no denying..."

And no-one's about to. Not when Bill Nighy declares it to be the case. And he's not lying either. Dark's a good word for this new trailer. Or epic. Or amazing. Or something else really, really good.

Yes, the new trailer for Harry Potter and the Deathly Hallows Part One is online (after yesterday's batch of stills) and boy, is it impressive. Keeping with the spectacular scale and ridiculously over-the-top special effects, the first half of David Yates' conclusion couldn't look like a better climax for JK Rowling's series. It has Harry doing his Binary Sun pose, Ron getting all bearded and angry, and Snape saying "We have taken over the Ministry" in a wonderfully sinister voice.

There's also a shot of Dobby, some swoops over patches of countryside, and a nice spotlight on Hagrid, whose flying motorbike returns for the opening set piece - an escape from the Death Eaters, which will certainly include the novel's use of multiple Harrys as a decoy. Either that or Danny Radcliffe just really enjoys dressing up.

Dragons, lightning, snakes, wands. Screw all this typing. Read on to watch the new trailer at least four times. Then start counting down to Friday 19th November. That's when Deathly Hallows Part One hits UK cinemas. Just in case you'd forgotten or something.
Tags:
alan rickman
dumbledore
emma watson
jk rowling
michael gambon
part one