| | | |
| --- | --- | --- |
| Legion Clip Online - Paul Bettany Kicks Archangel Arse | | |
Written by Ivan Radford
Thursday, 07 January 2010 14:14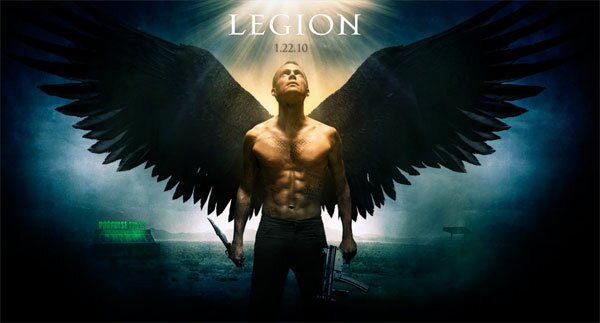 Remember Legion? The archangel arse kicking actioner from Scott Smith? The one where Paul Bettany chops his wings off and jumps down to Earth to protect the Second Coming from the wrath of Heaven? How could we forget it? Well, just in case you have, there's a brand new clip online for your retinas to feast on. And it's pretty damn awesome.

Archangel Michael (Bettany), now sans halo, is seen here in a dust up with Archangel Gabriel (Kevin Durand). You can tell from the brutality of the battle that God means business when he sends his forces to wipe out humanity. Don't believe me? Look at Gabriel's air-slicing wings. That knocks the socks off Alan Rickman's feathers in Dogma.

Head over to Yahoo Movies for the exclusive thing, or read on for the video below.