Star Ratings
| | |
| --- | --- |
| | Amazing |
| | Well good |
| | Fun |
| | Meh |
| | Rubbish |
| | | |
| --- | --- | --- |
| Toy Story 3-D | | |
Written by Laura Humphreys
Friday, 02 October 2009 16:12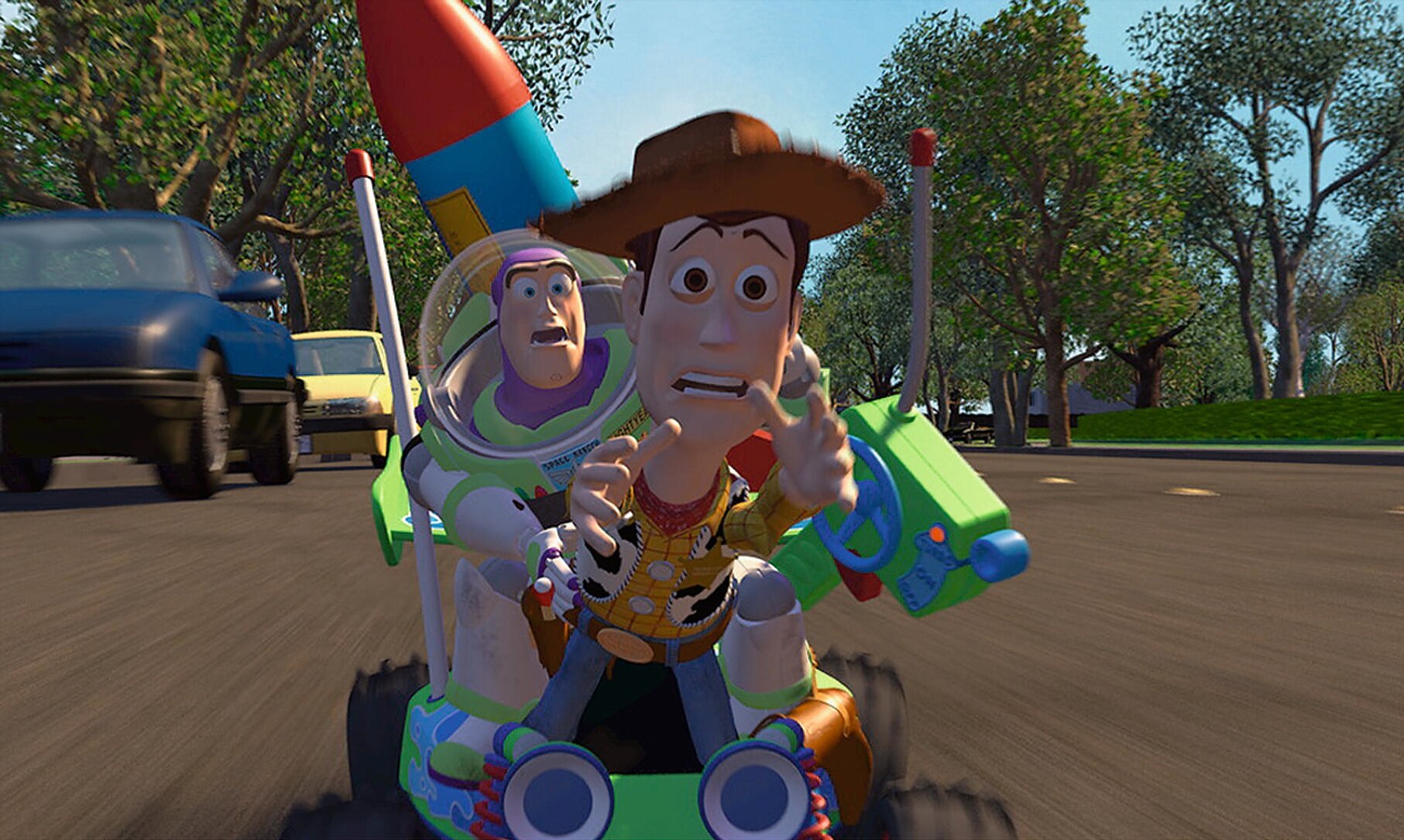 Director: John Lasseter
Cast: Tom Hanks, Tim Allen
Certificate: PG
If you don't know the story of Toy story, you're either a baby or a retard. Toy Story will be 15 years old next year, so its legacy is now firmly established. It is one of the defining films of the past generation, without which we would not have Shrek or Nemo, or any of their pixelated pals. Beyond the obvious, however, Toy Story has had an impact on animation history that would have been impossible to forsee when it originally hit our screens. It was the last point at which Disney noticeably blazed a trail through the animation world, and was the making of writer-director John Lasseter.

1995 saw Toy story become the knockout blow in a classic one-two punch from Disney, following hot on the heels of The Lion King. But there ends the good fortune of the magic kingdom; it called time on 2-D animation from the noble house of mouse. The early nineties saw a renaissance for Disney after a twenty year slump, but in the second half of that decade, something very bad happened. Flops from The Hunchback of Notre Dame to Mulan were incomparable to the giants that had preceded them, and with the exception of Tarzan were making fairly hefty losses. When the Emperor's New Groove tanked, followed by the even more catastrophic failure of Atlantis, pencils were downed.

Pixar, on the other hand, were on fire. Hit after hit spewed forth from their motherboards, and even after the departure of tech-Svengali Steve Jobs (an exec producer on Toy Story) they wanted to make a start on their own. Disney immediately opened their own CGI department to compensate for the loss of their cash cow, and promptly made Chicken Little and Meet the Robinsons. Ouch. Obviously, the best of the creative pool was attached to Pixar, and Disney couldn't afford to lose them. Agreement was reached in 2006 after years of uncertainty, and Disney installed John Lasseter as the head of animation at both companies.

The first thing the King of the Computer Age did was re-open the 2-D animation division and put it to work. This year The Princess and the Frog will tell us if he was right to do so. But it will have to go a long way to beat the enthusiastic reception which has met the 3-D re-release of Toy Story – without whom it would never have been made. Woody and Buzz are 15 years young and still selling out, but this is despite, not because of, the 3-D conversion.

Toy Story has stood its ground and earned its place next to the best films of all time because it would still have been a classic if it were hand-drawn. Lasseter's restoration of hand-drawn production shows it's not all about being high tech – it's about having soul, and this re-release has tarnished Toy Story's soul. This is tech for tech's sake and utterly worthless. You will leave the cinema with a slight headache, marvelling at the waste of time it was to convert a masterpiece and how cheated you feel at paying a premium for it. 3-D adds nothing here - if anything it detracts from your enjoyment by making your eyes bleed.

VERDICT

Toy Story is amazing. Toy Story 3-D is pointless. We won't know until Avatar if 3-D is here to stay, but if they're going to convert every classic film for re-release then I hope it bombs. Royally. If Disney so much as think about touching Beauty and the Beast, I will have James Cameron killed. 
Tags: