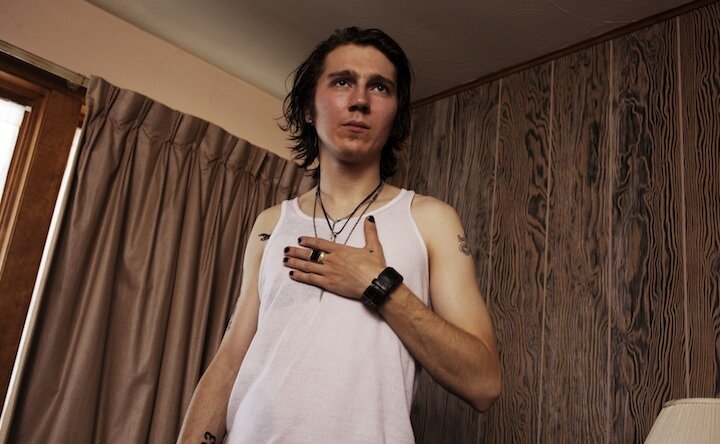 Director: So Yong Kim
Cast: Paul Dano, Jon Heder, Shaylena Mandigo
Showtimes
A man and a young girl sit together at a table. He has long, straggly hair. She has a blue coat. They say nothing. Every now and then, he strokes his pathetic excuse for a beard. Then, she leans forward. "Why did you not come see me before?"
A quiet, moving film, For Ellen follows Joby's (Dano) attempt to connect with his daughter, Ellen (Mandigo), before he loses her completely. He's a washed-up rock musician. He hasn't visited home since she was born. He's about to sign divorce papers that will see his wife, Claire, take full custody of her. Ellen, meanwhile, is - well, what?
He knows absolutely nothing about her. He tries, awkwardly, to find out. She doesn't like ice cream. She doesn't like school. What does she like? Does she like him?