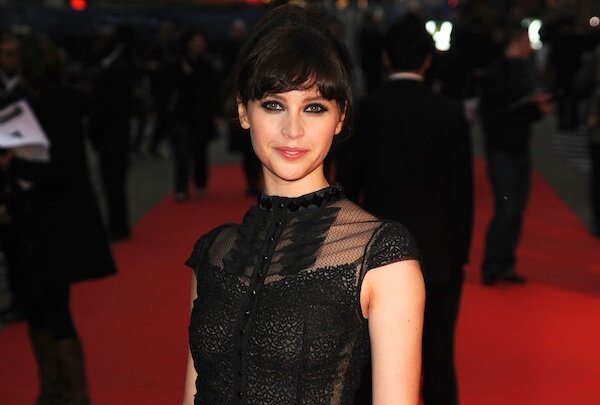 It's a scientifically proven fact that Felicity Jones is awesome. Chalet Girl, Cemetery Junction, Dr Who - there's nothing she can do wrong. She even made The Archers awesome when she was a teen. You just have to look at the response she's been getting for Like Crazy (a Sundance Festival hit) to realise that she's heading for big things very soon.

A painful tale of a long-distance romance between Jacob (Anton Yelchin) and Anna (Jones), Like Crazy has been hailed by many folks (I annoyingly still haven't seen it) as a non-cliched indie flick with a natural charm. So it was good to get a chance to holler some brief questions at the Chalet Girl star and director Drake Doremus as they strolled past Leicester Square's glamorous construction work and into the Vue West End for Like Crazy's European Premiere.

Of course, it didn't take me long to come up with questions for her. They mostly went something like this.

But my Felicity Jones crush aside, here are five things we learned from the Like Crazy red carpet:

Read more...