| | | |
| --- | --- | --- |
| 12 Double-Bills You Should See at the London Film Festival 2011 | | |
Written by Ivan Radford
Monday, 19 September 2011 08:43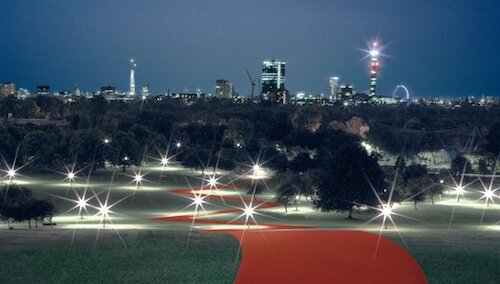 It's only a few weeks until the London Film Festival returns for its 55th year. Of course, everyone's raving about the must-see films, from George Clooney in The Ides of March to Steve McQueen's second film, Shame.
But if you're only in the capital for a weekend or an afternoon, forget about Clooney's two-pronged attack, Rachel Weisz's double-decker, or the Michael Fassbender naked sandwich.
Here are 12 other double-bills you should see at the LFF:
Festival by Numbers
50/50 & 360 Saturday 15th September 12.30 / 14.45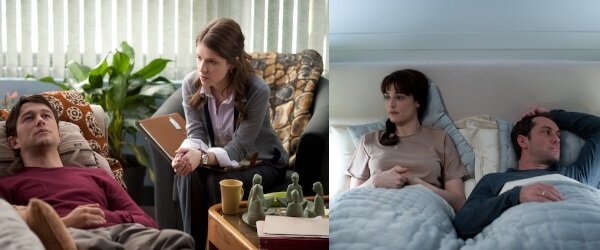 Numbers are fun. We all love numbers. So get your maths on with this numerical double-bill. Things start off at 12.30 with Jonathan Levine's comedy about cancer, starring the ultra-sexy Joseph Gordon-Levitt. But things get even steamier when Anthony Hopkins, Rachel Weisz and Eminem start clambering all over each other's private bits in Fernando Meirelles' bedroom drama. "A dynamic and moving roundelay" meets "An original story of friendship love and survival". Together, they add up to more fun than you can count.
The LFF Library Pass
Wuthering Heights & Trishna Saturday 22nd September 18.00 / 20.15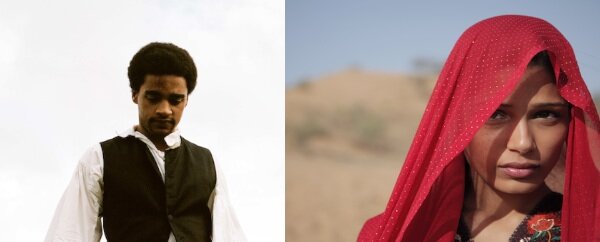 Us Brits know how to nail books to the big screen, and Michael Winterbottom and Andrea Arnold are as bold as UK directors come. Arnold's Wuthering Heights brings in newcomers for Heathcliff and Cathy, ramping up the bleakness of the Yorkshire moors with her raw film-making style. Winterbottom, meanwhile, takes his Tess of the D'Urbervilles to India, using breakout talents Riz Ahmed and Freida Pinto for his tragic tale of love and sexual double standards. A provocative, depressing double-bill. Just as we Brits like it.
Restoration, Restoration, Restoration
Les Enfants du Paradis & The Machine That Kills Bad People Sunday 16th September 12.00 / 18.30

One great thing about the London Film Festival is its BFI connection, which usually means a string of careful restorations are on show. Led this year by The First Born's gala screening, the LFF also promises a retro Sunday with Marcel Carne's Les Enfants du Paradis, about four men in love with one woman, followed by Roberto Rossellini's formerly lost The Machine That Kills Bad People, about a man with a magical camera. Expect witty dialogue from Enfants, satirical fantasy from The Machine, and sumptuous visuals from both.
Animated Adventures
Tales of the Night & International Animation Panorama 1 Sunday 16th September 14.45 / 18.15

If black and white classics aren't your thing, try this colourful blend of world animation. Michel Ochelot's shadow puppetry uses bewitching silhouettes to tie together a series of 3D fairytales, while the International Panorama offers a range of cartoons from Tom Waits in Belgium's The Monster of Nix to a cardboard box in Portugal's Dodu. Together they make for one mesmerizing day in a darkened room.
HORSES
Crazy Horse & Dark Horse Monday 17th September 12.45 / 15.30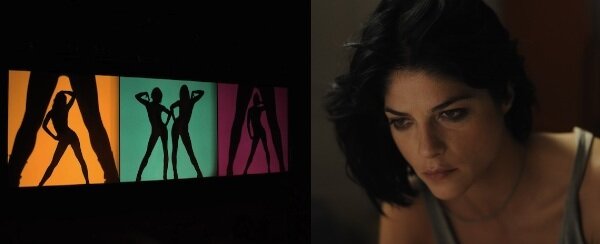 One for horse lovers everywhere. Except for that fact that there are no horses. Frederick Wiseman's film follows nude dancers in the titular Parisian club, and Todd Solondz's movie watches Mia Farrow's dysfunctional daughter (Selma Blair) get married. Awkward and amusing, this double-bill clearly has a strong common theme – and not just the part where I typed the word "horse" into the search box.

(If you want actual horses, Alms of the Blind Horse is on at 20.45 and it's about farms and stuff. Make it an equestrian triple bill!)
Ssssshhhh!
Wonderful London & The Artist Monday 17th September / Tuesday 18th September 18.30 / 19.30

Screw horses. They're rubbish, smelly and noisy. For quieter cinema-goers, this silent double-bill of Wonderful London and The Artist is perfect pairing if you can stay in the city overnight. Travelogues from the 1920s with Neil Brand's live piano accompaniment, followed by Michel Hazanavicius' gorgeous tribute to early Hollywood? Both are something to shout about.
Gothic Goodness
The Monk & Faust Monday 24th September 14.45 / 20.30 

Dominik Moll's surreal take on Matthew Lewis' 1796 novel sees a monk (Vincent Cassell) welcoming supernatural evil into his monastery. Aleksandr Sokurov's Faust observes one man's reach for power descend into irredeemable hell. A lurid combination of gothic horror and metaphysical excess, Faust and The Monk should offer a fantastical assault of theological questions and stunning imagery. Weird, fascinating and very dark stuff.
Factual Friday
The Boy Who Was a King & How to Re-Establish a Vodka Empire Friday 21st September 13.00 / 19.00

The Boy Who Was a King follows Simeon II of Bulgaria, from his banishment at the age of nine to his rise to Prime Minister in 2001. How to Re-Establish a Vodka Empire, meanwhile, finds Daniel Edelstyn discovering a vodka distillery once owned by his ancestors. The first is a straight documentary, the latter a combination of factual footage and dramatic recreation, but both take a sweeping approach to the 20th Century, looking at family, history and the past's constant longing for a better future. True dat.
Directorial Debuts
Coriolanus & Las Acacias Monday 17th September 12.30 / 18.00

A truck driver goes on a road trip with a woman. An outcast General plots revenge against his former allies. They don't sound like they have much in common, but this slow-burn romance and powerful political thriller are two feature debuts from interesting talents. Pablo Giogelli picked up the Camera d'Or at Cannes this year for Las Acacias, and Ralph Fiennes' Coriolanus will be piling up the awards for some time to come.
SEX
Asshole & Shame Friday 14th September 18.30 / 20.30

Brandon (Michael Fassbender) is a man with a big (ahem) sexual compulsion. Gandu is a 20 year old boy obsessed with porn. Together, their worlds change as Brandon's sister comes to stay and Gandu runs off with a guy, leaving his prostitute mother behind. Emotional breakdowns, rap lyrics and alien sex-kittens abound in this sex-driven duo of intense drama. 
The John C. Reilly Showcase
We Need to Talk About Kevin & Carnage Tuesday 18th September 14.45 / 20.15

John C. Reilly is a man of many talents. As happy singing his cellophane heart out in Chicago as he is trading improv with Will Ferrell, he's a character actor with one hell of a range. In We Need to Talk About Kevin, Reilly plays husband to Tilda Swinton, exchanging letters about their troubled son and his harrowing past. In Roman Polanski's Carnage, Reilly's shacked up with Jodie Foster as they discuss another unfortunate event with fellow married couple Christoph Waltz and Kate Winslet. Violent children and alcoholic parents? Expect brutally honest performances in both.
(If you want more Reilly goodness, squeeze in Terri on Monday 19th September for a full-on triple-bill.)
Historical Figures What Liked to Take Their Clothes Off
A Dangerous Method & Anonymous Monday 24th September 14.45 / 20.00

What do we know about Shakespeare and Freud? Well, one was a prolific writer, revolutionary thinker and was most likely obsessed with sex. And so was Freud. Get to know two of history's most interesting and influential men with David Cronenberg's latest film to feature a naked Viggo Mortensen and Roland Emmerich's exploration of the identity of London's greatest author (Rhys Ifans). One of them involves watching Keira Knightley get spanked. The other stars Vanessa Redgrave.
Horses, sex and literary culture - these 12 double-bills should cater to all interests at the LFF. Of course, if you want to see George Clooney twice as well (let's face it, we all do), then the Clooney weekender (The Ides of March & Descendants) takes place on Saturday 22nd / Sunday 23rd September.
The 55th BFI London Film Festival runs from Wednesday 12th September to Thursday 27th October. Booking opens today - the official website is this way.
Tags:
a dangerous method
carnage
coriolanus
crazy horse
dark horse
faust
how to reestablish a vodka empire
john c reilly
las acacias