| | | |
| --- | --- | --- |
| Rhys Ifans Confirmed as Spider-Man's New Villain | | |
Written by Ivan Radford
Tuesday, 12 October 2010 07:53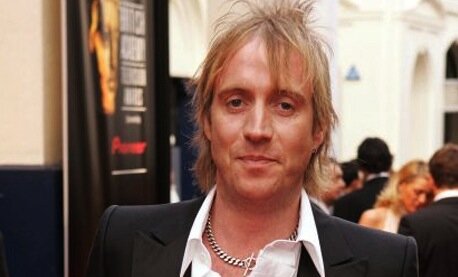 Rhys Ifans will be the new villain in Sony's Spider-Man reboot.

Yes, you read that correctly. The unexpected casting announcement comes just after Spidey slung another surprise web in our face, that Emma Stone wouldn't be playing Mary-Jane but Gwen Stacey instead.

In an official statement from Columbia Pictures, President Matt Tolmach said: "We have been very fortunate to attract some of the best actors working today to play the villains in the Spider-Man movies, and it is exciting to see that trend continue with Rhys Ifans. After seeing his performance in our upcoming film Anonymous, we're in awe of his talent and think he's the perfect choice to take on this role."

Director Marc Webb added: "What sets the Spider-Man villains apart is the complexity of their relationships with Peter Parker. Rhys' incredible ability to embody both warmth and rage makes him the ideal choice for this character."

There's no word on which bad guy Ifans will play, but rumours are ranging from Green Goblin (again - he does feature in the Gwen Stacey comic book storyline) to Venom (again - unlikely after that third film) and The Vulture (which Sam Raimi once offered to John Malkovich). The other main contender seems to be The Lizard, aka Dr Curt Connors, who acts as Peter Parker's mentor while he studies science at school; a neat match for the complex relationship that Webb hints at.

Let's face it, though, as long as Rhys wears those sexy grey underpants of his, we really don't mind which villain he is. Expect those good firm buttocks to bash Andrew Garfield about in July 2012.
Tags:
andrew garfield
marc webb
mr nice
peter parker
reboot
sony
spider-man
spidey