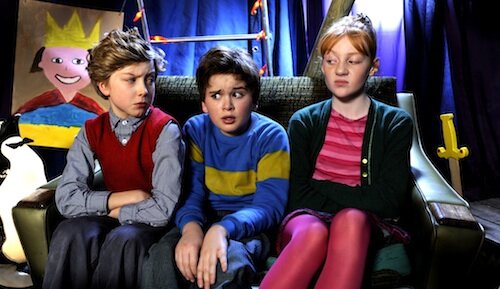 Director: Nick Moore
Cast: Theo Stevenson, Richard E. Grant, Anjelica Huston, Noel Fielding, 

Scarlett Stitt

, David Schneider, Ross Marron, Parminder Nagra
 Certificate: U
Trailer
It's not fair. That's what Henry would say if he saw this movie. But then Horrid Henry (Stevenson) says that about everything. Life's not fair. School's not fair. His parents aren't fair. But adapting Francesca Simon's widely-loved books into a film with little sense and even fewer laughs? That's really not fair.