| | | |
| --- | --- | --- |
| Horrid Henry Trailer Now Online | | |
Written by Ivan Radford
Thursday, 17 February 2011 13:31
For those unfortunate enough to follow me on Twitter, you'll be aware my weekend culminated in a visit from my nephew, who, in the short time he was in the house, somehow managed to go upstairs and wet my bed. Now I know why: he was probably excited about this...
Can you really blame him for wetting the bed? (YES I CAN.) Let's face it: any film that groups together Noel Fielding, Richard E. Grant, Anjelica Huston, Jo Brand and Prunella Scales can't be all bad. The line-up's almost as good as St. Trinian's 2.

Based on the best-selling kids books, Horrid Henry: The Movie is out this summer. Head this way to see our Horrid Henry review - or read on to check out the teaser poster (just make sure any children near you are wearing nappies first).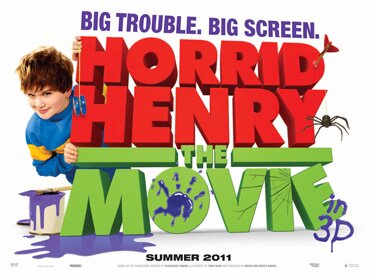 Tags: