| | | |
| --- | --- | --- |
| How to Kill a Vampire | | |
Written by Ivan Radford
Saturday, 03 September 2011 16:00
Suspicious neighbour moved in next door? Worried he's staring at your neck for too long?
Well, before you start getting out the garlic and silver bullets, remember what we've learned from the best vampire films over the years about fending off the fanged undead.
Here's the definitive movie guide to killing a vampire: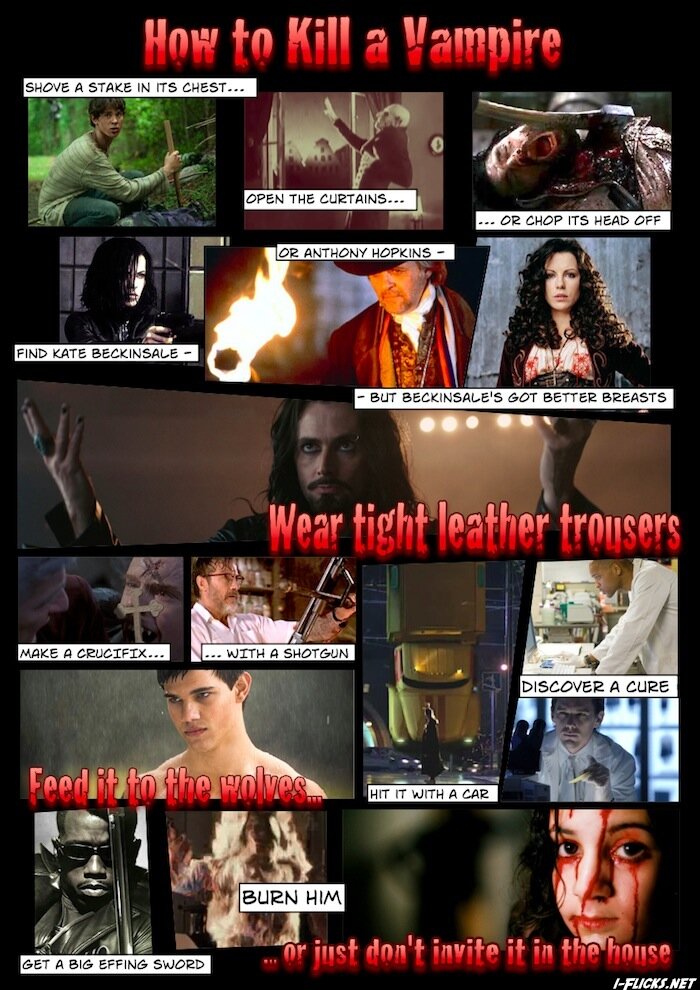 Fright Night is out in UK cinemas now. Head this way to read our Fright Night review.
For more movie guides to doing stuff (including How to Commit the Perfect Murder and How to Survive an Alien Invasion), head this way.
Tags:
30 days of night
blade
david tennant
daybreakers
dracula
fright night
from dusk till dawn
let the right one in
night watch
nosferatu