| | | |
| --- | --- | --- |
| How to Commit the Perfect Murder (or How to Kill Your Horrible Boss) | | |
Written by Ivan Radford
Sunday, 24 July 2011 16:40
Do you hate your boss? Is your boss horrible? Do you hate your boss for being horrible? Is your boss Kevin Spacey? Do you hate your boss for not being Kevin Spacey?
Whatever your motivation, the release of Horrible Bosses reminds us all that a wee bit of corporate homicide is sometimes a good thing. (Note: it's not. This article in no way suggests that you should kill your boss. Or anyone else for that matter.)
But how do you go about killing your boss? This cinema guide to committing the perfect murder should sort you out: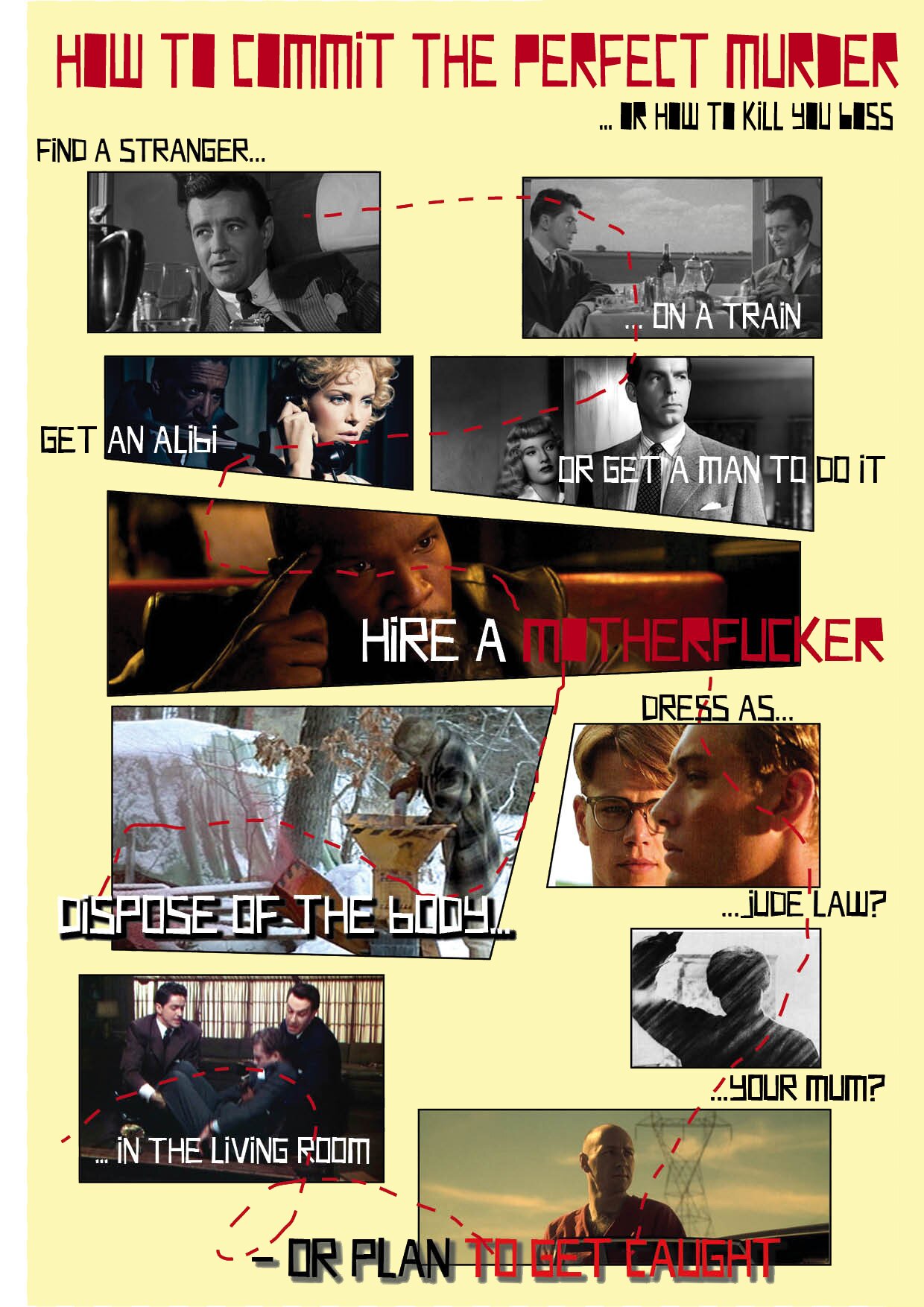 Horrible Bosses is out in cinemas now. Head this way for our Horrible Bosses review - or if film noir's your thing, read our Gilda review while it's still re-released at UK cinemas.
(Remember kids: no matter what Jason Bateman does in the movie, killing your boss is not cool.) 
Tags:
hitchcock
horrible bosses
kevin spacey