Blog
It hardly seems like a year since Leicester Square last carpeted itself up for the capital's filmic festivities, but the 54th BFI London Film Festival has arrived. And once again, we'll be running around to see all the films like crazy people. Crazy people with press passes.

Both veteran stalkers and snazzy dressers, our top reporters (including our trained attack scientist) will be stepping out in style to bring you all the action. So all you have to do is follow our tweets and shout at us which films you want us to review. Simples.
 Interviews
 The Official BFI LFF Toilet Quiz!
| | | |
| --- | --- | --- |
| The Official BFI LFF Toilet Quiz! | | |
Written by Ivan Radford
Sunday, 24 October 2010 15:09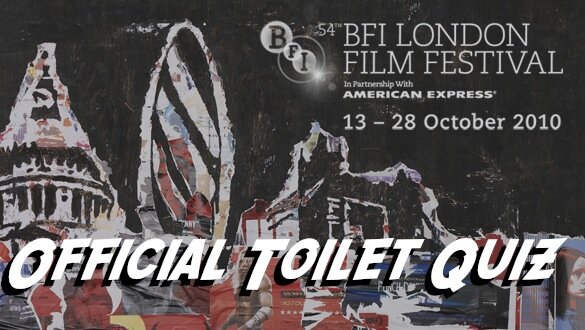 In honour of this year's London Film Festival (and on the day of its Surprise Film) we wanted to give you the biggest surprise we could. So surprise! Here's a quiz about toilets.

Yes, toilets. The stop-gap, start point and end point of many a film. Especially if you've just forced your bladder to restrain itself through the whole of Carlos. But after a fortnight of LFF-ing, how well do you know your London cinemas? Do you have a capital knowledge of the underbelly of the city's most thriving film venues? Where do you flush away your popcorn?

It's simple: we've picked six top LFF washrooms. See the bog, name the building*. The BFI LFF Official Toilet Quiz! And no, American Express would never affiliate themselves with this kind of crap.
* Answers are displayed in magical writing beneath each picture.
Read more...
| | |
| --- | --- |
| | |
And so another year of filmic festivities kicks off in the capital. Yes, The Times BFI 53rd London Film Festival is upon us, and we've got it covered. Not got the shoes for the red carpet? Too scared to stalk your favourite stars? Don't worry - we have a press pass and almost no moral principles whatsoever. So sit back and absorb the cinematic brilliance as three intrepid i-Flicks reporters step out in style (tape recorders and Twitter in tow) to bring you all the action. Nut and shut up - welcome to the LFF.
The Line-Up
Interviews
Pictures
Image: Free Digital Photos.net
| | | |
| --- | --- | --- |
| Red Carpet: A Serious Man | | |
Written by Ivan Radford
Tuesday, 27 October 2009 23:34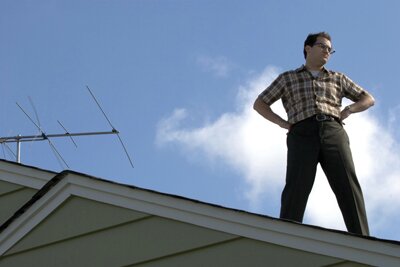 It was hard to hide the disappointment when I found out Joel and Ethan were running late. The Coen Brothers, legends of modern cinema and quite possibly geniuses, would not be answering questions before the premiere. But Micheal Stuhlbarg, star of A Serious Man, would be. A long-time theatre man, the Coen's latest sees him (as Larry Gupnik) have a nervous breakdown when he life falls to pieces. Who has the answers? Religion? God? Mathematics? Dentistry? Looking surprisingly calm and collected for a man who finds no meaning in the universe, Michael walked along quite cheerfully, ready to deal with our taxing questions.
Read more...
| | | |
| --- | --- | --- |
| Red Carpet: Glorious 39 | | |
Written by Ivan Radford
Tuesday, 27 October 2009 22:33
A director like Stephen Poliakoff always attracts the best. So when his first feature film in a decade comes to London, you know you have to be there for the inevitable orgy of talent. Bill Nighy, Christopher Lee, Romola Garai, David Tennant - all of them would be cruising through the capital within the space of 20 star-struck minutes. I was wearing my sexiest clothes (pinstripe suit, subtle jumper, shoes) and smelled fantastic. Surely I could bag at least one of them tonight. This was the night when I would get lucky.
Read more...
| | | |
| --- | --- | --- |
| Red Carpet: Don't Worry About Me | | |
Written by Selina Pearson
Saturday, 24 October 2009 23:55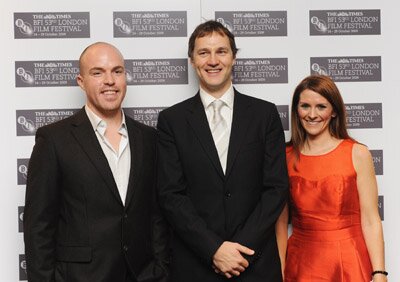 Saturday night at the London Film Festival saw the first screening of Don't Worry About Me, the new film directed by David Morrissey. Morrissey is much better known for his acting, notably Blackpool, the BBC's State of Play and The Deal, where he played Gordon Brown opposite Michael Sheen's Tony Blair. I was fortunate enough to not only get a ticket for it, but also to get a nice big patch of red carpet; i-Flicks was the only print and online publication on the red carpet. All the more Morrissey for me.
Read more...
| | | |
| --- | --- | --- |
| Red Carpet: Bunny and the Bull | | |
Written by Ivan Radford
Saturday, 24 October 2009 22:00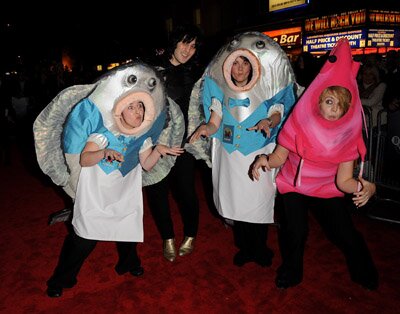 Jumping from television to the big screen is no easy feat, so when the makers of The Mighty Boosh decided to try their luck with Bunny and the Bull, the odds were stacked against them. Retaining their ramshackle visual style, director and writer Paul King has put together a crazy, inventive tale of one man's road trip. Which takes place entirely in his flat.

From newspaper cars to cardboard cows, it's a colourful journey through the memories of Stephen (Edward Hogg) and his friend, Bunny (Simon Farnaby). Things are made even madder by the appearance of Noel Fielding and Julian Barratt. How did it all come together? Luckily, they're all on hand to talk about it, along with producer Mary Burke.
Read more...
| | | |
| --- | --- | --- |
| Red Carpet: The Boys are Back | | |
Written by Ivan Radford
Wednesday, 21 October 2009 23:51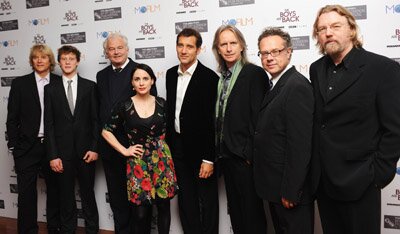 Even though I'd already been in the same room as Clive Owen earlier that day, I was still nervous standing there in the freezing cold. Was my battery charged? Would I just collapse into a heap and drool over his shoes? Did I even remember to put on my clothes? Deciding two out of three was good enough, I readied myself for the arrivals of cast and crew. First step: finding some clothes.

No longer naked and raring to go, the first person to chat to was Alan Cubitt, screenwriter for The Boys are Back. Taking on a true story, one with no real narrative, was a tough challenge, especially with such emotional material. How did he deal with it?
Read more...
Start Prev

1

2 Next > End >>


Page 1 of 2