| | | |
| --- | --- | --- |
| Avatar - New Clips Online | | |
Written by Ivan Radford
Thursday, 17 December 2009 15:10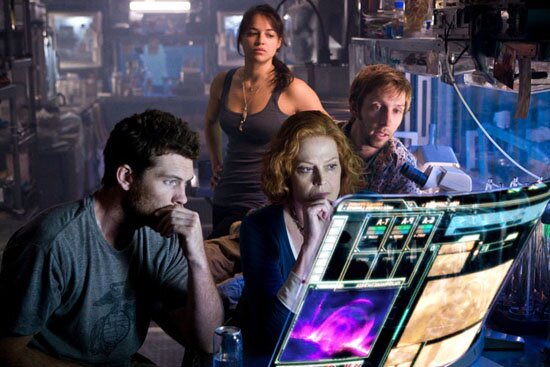 It's out today (and we frickin' loved it by the way), but in case you still need a Cameron fix before you catch Avatar yourself, here's some fresh new clips to whet your appetite. It's not in 3-D and i-Flicks is far from an IMAX screen, but there's something clearly wrong with you if you don't enjoy any of this at all. Still, Sigourney Weaver in full scientist mode may not be your cup of tea. In which case head over to our videos section for the trailer itself and a lovely eyeball-hugging trip round Pandora.

But if inter-planetary tourism ain't your style, read on for the full clips. One of them has blue people in it. Happy Avatar Day everyone.
Clip 1 - Get Connected
Clip 2 - Don't Look in the Eyes!