| | | |
| --- | --- | --- |
| Bond 23: Skyfall Synopsis Sounds Like Spooks | | |
Written by Ivan Radford
Thursday, 03 November 2011 07:11

This morning, a James Bond Facebook page and a 007 Twitter account appeared in my inbox. Why? Because, of course, today is a big day for the James Bond franchise. Yes, it's 50 years ago today that Sean Connery was announced as the first actor to play James Bond in Dr. No.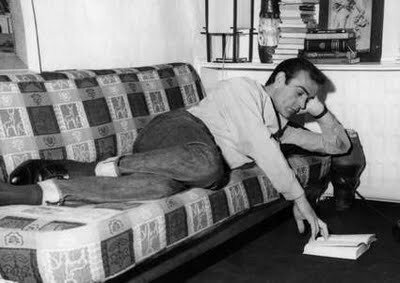 But it was also the day that Bond 23's title was announced. As everyone expected, it's called Skyfall. A slight let-down, but it's not the end of the world. (Unless Chicken Licken is in it, in which case it definitely is.)
In between the endless (and equally dreadful) Skyfall jokes flying around on t'internet (I was still hoping it would be called 23nal Destination), the following details came out about Bond 23. It's directed by Sam Mendes (we already knew that), stars Daniel Craig in his last contractually-obliged Bond film (we knew that too), as well as Judi Dench as M, Javier Bardem as the bad guy, Naomie Harris as a field agent called Eve and Bérénice Marlohe as a Bond girl. Other cast members include Ralph Fiennes, Albert Finney and (most exciting of all) Ben Whishaw (hopefully as Q). Ben Whishaw in a Bond film? Now all we need is Romola Garai as Moneypenny.
As well as all that stuff, we finally found out the plot for Bond 23. Here it is:
Bond's loyalty to M is tested as her past comes back to haunt her. As MI6 comes under attack. 007 must track down and destroy the threat, no matter how personal the cost.
A shady back story for the security chief? Personal costs and old enemies? The Skyfall synopsis sounds a lot like Spooks to me. And that's no bad thing. Now someone get Harry Pearce involved, dammit.
Here's the whole Skyfall family looking chirpy in London: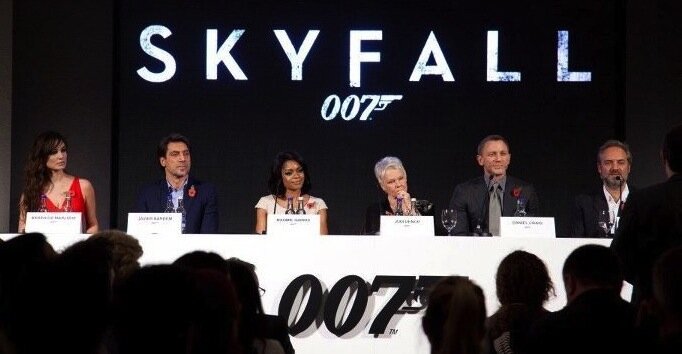 As the excitment dies down - and people start spreading rumours that Moneypenny's first name might be Eve after all, or that Ralph Fiennes is returning as Blofeld after Craig's comment that Skyfall is "Bond with a capital B" - it's time to continue counting down to the film's release next October the only way we know how... by watching one Bond film a month. Here's our latest BlogalongaBond entry: How to Be a Bond Henchman.
Tags:
albert finney
ben whishaw
bérénice marlohe
blofeld
bond 23
daniel craig
javier bardem
naomie harris
ralph fiennes
sam mendes
spooks