| | | |
| --- | --- | --- |
| Black Swan Trailer and Poster Are Seriously Awesome | | |
Written by Ivan Radford
Wednesday, 08 December 2010 08:21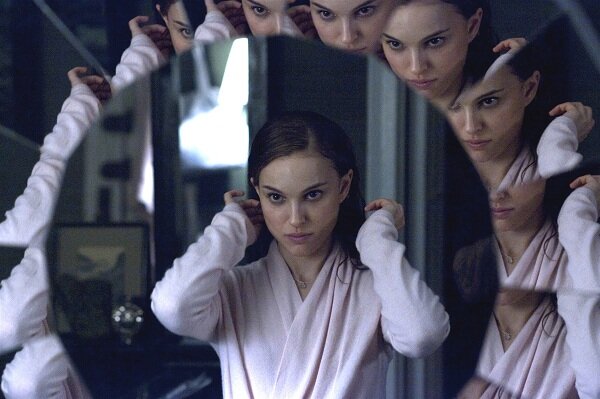 "I had the craziest dream last night, about a girl who was turned into a swan..."

How easy is it to get excited by a film that you've already seen? It turns out very easy when it's Black frickin' Swan, a veritable cinematic masterpiece that combines Natalie Portman, spindly legs and tinkly music with one hell of a mental breakdown.

A contemporary update of Tchaikovsky's Swan Lake, Nina (Portman) is a dancer in a New York troupe, led by Thomas (Vincent Cassell), who are preparing to stage the ballet at the start of their new season. Trying to inhabit both the naivety of the White Swan and the sensuality of the Black, Nina fights for perfection in the lead role. Then she gives up and starts smashing mirrors. Add the sexy Mila Kunis into the mix and things get well disturbing.

Black Swan is released on Friday 21st January, right in the lead up to awards season, and I for one can't wait. Again. Read on for the new poster, or check out the full Black Swan international trailer in the videos section.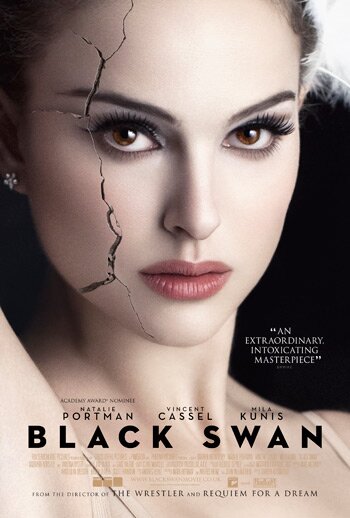 This is most probably Darren Aronofsky's best film - yes, even better than Pi. Which, for the record, totally craps all over Requiem for a Dream. 
Tags:
ballet
international
lff
mila kunis
natalie portman