| | | |
| --- | --- | --- |
| 7 New Harry Potter Banners Plus New One Sheet Poster | | |
Written by Ivan Radford
Thursday, 07 October 2010 18:07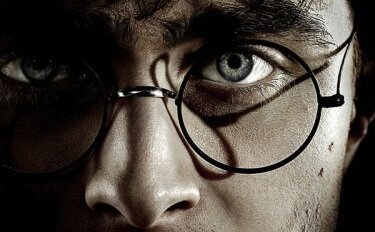 Warner Bros have released new character banners for Harry Potter and the Deathly Hallows Part 1. Seven of them, to be precise. And boy, are they are dark.

We used the word dark to describe the last trailer we got too. And those other new posters. Seven times, to be precise. So it seems pointless to simply type up the word another seven times. But presume we did, because the darkness on show here certainly is darkifying (struggling for new words here).

The banners cast shadows over the whole ensemble. Bringing out the bumps in everyone's face, the all-new extra-gritty close-ups do reveal some shocking new details:

Hermione is bordering on Twilight's Bella Swan and Ron is looking furrier than Fenrir Greyback, who resembles an angry ent (or James Gandolfini in Where the Wild Things Are). As for Snape's impression of The Girl with the Dragon Tattoo, it only pales in comparison to Voldemort's incredible likeness to Gollum.

The banners were tweeted are over on the official UK and US Harry Potter Facebook page. Read on for the full range of images - plus a new international one sheet poster. Which has people running in it. Harry Potter and the Deathly Hallows Part 1 is out in just over a month's time. Accio Friday 19th November!
Tags:
alan rickman
banners
emma watson
images
posters
ralph fiennes
rupert grint
warner bros