| | | |
| --- | --- | --- |
| I Am Number Four Teaser Trailer | | |
Written by Ivan Radford
Thursday, 30 September 2010 08:40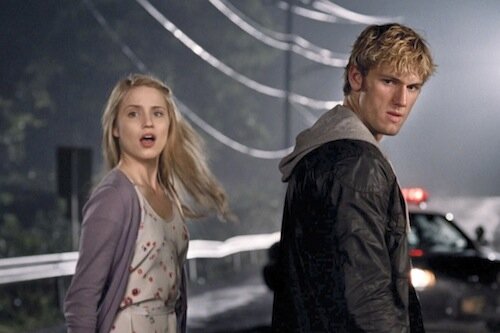 Teen sci-fi thrillers never sound that promising - until you get a look at an impressive trailer. So it is with I Am Number Four, the new outing for Alex Pettyfer, that kid who did rather well in Alex Rider: Stormbreaker.

Directed by Disturbia's D.J. Caruso, it's based on the novel from Pittacus Lore (aka James Frey and Jobie Hughes) and follows fugitive John Smith as he hides from the people chasing after him. Moving to a new town with guardian Henri (Timothy Olyphant), John soon discovers not just his first love (Dianna Agron) but what exactly his special abilities are...

Three like him have already been killed. He is Number Four.

Managing a decent job of both the running and the romance, Pettyfer's scowling super-powered youngster looks more than capable of handling the action D.J. Caruso wil be sending our way next year.

I Am Number Four hits cinemas on Friday 18th February 2011. Read on for the exciting teaser trailer.
Tags: