| | | |
| --- | --- | --- |
| New Due Date Posters and Trailer | | |
Written by Ivan Radford
Monday, 20 September 2010 12:40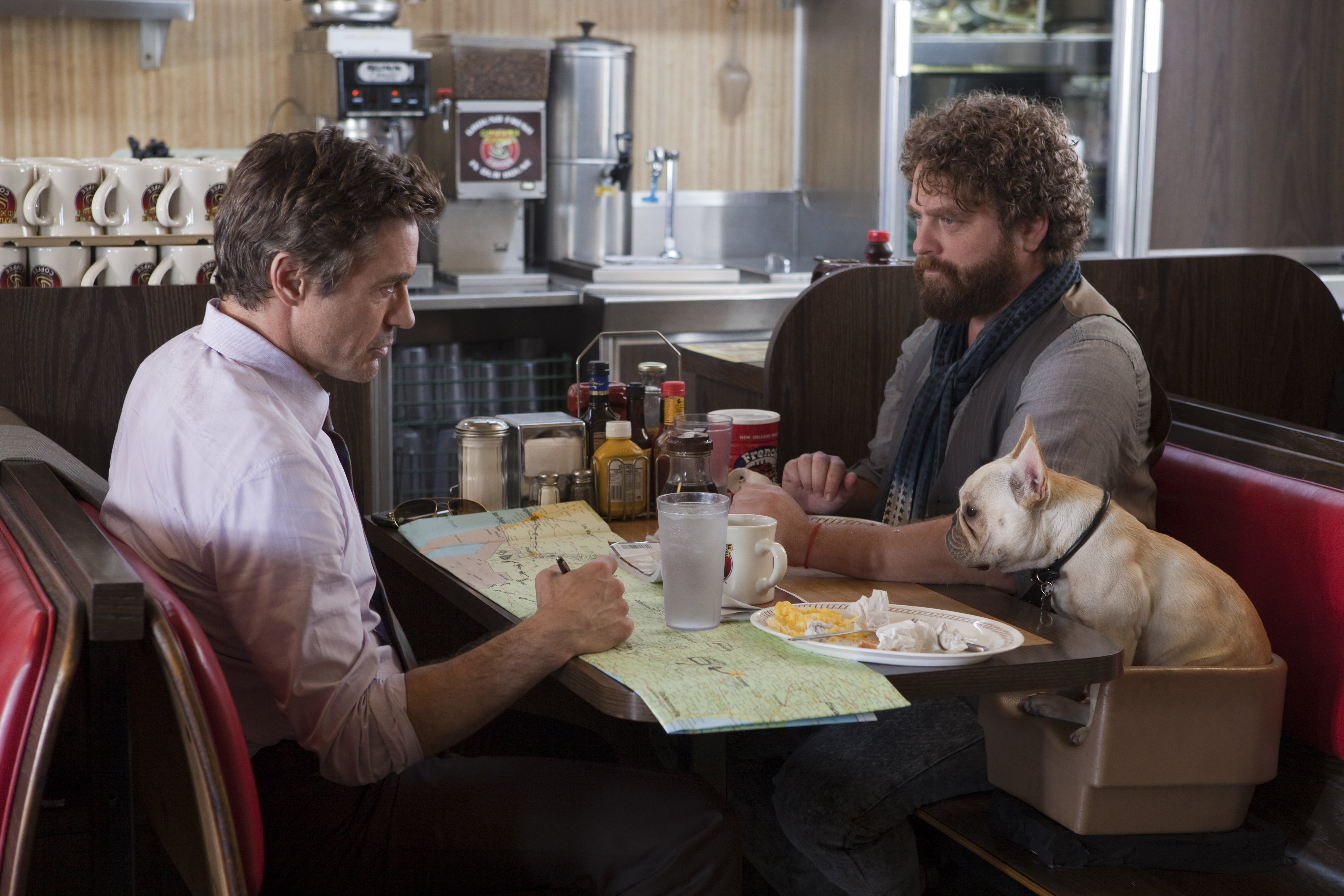 After the box office success of The Hangover, everyone wondered what Todd Phillips would do next - so when the first Due Date trailer arrived a while back, it wasn't a massive surprise that he chose to stick with hairy star Zach Galifianakis. It's a decision that looks even smarter with the new trailer and posters that appeared in our inbox this morning.

Downey Jr. plays Peter Highman, an expectant father trying to make it back home before his wife pops out the baby. Enter wannabe actor Ethan Temblay, who ends up giving him a ride across America.

Bringing out the old bromance staples, Todd Phillips' road trip has two things that make it stand out: beardy and mumbly. Together in the same film (alongside Michelle Monaghan and Jamie Foxx), they make what could be a promising partnership. Not so sure on the dog.

Due Date drives into cinemas on Friday 5th November. You can check out the new trailer (plus the first one) over in the videos section, or read on for the full video plus the new character posters - the best being a medley of posters that combine together, Power Rangers-style, to create a Megazord banner.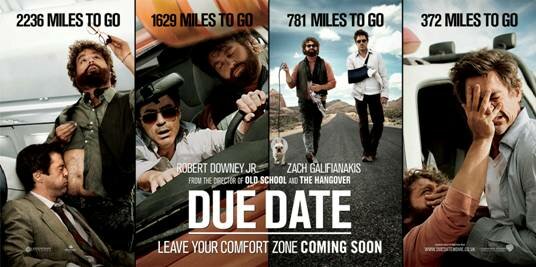 Tags: