| | | |
| --- | --- | --- |
| Gulliver's Travels Gets UK Posters | | |
Written by Ivan Radford
Wednesday, 08 September 2010 14:28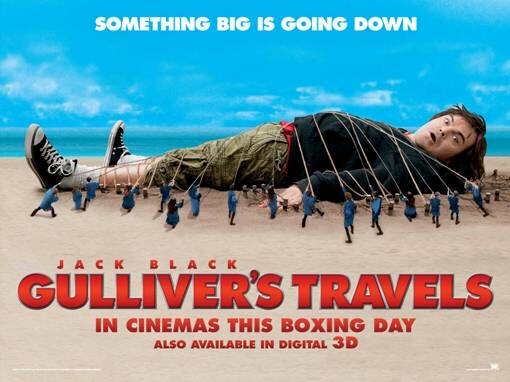 You may recall that Jack Black was all set to go off on Gulliver's Travels. You may also recall that he was going to do so in 3D.

Well now we've got a first look at the new posters for the adaptation of Jonathan Swift's classic satirical adventure. Joe Stillman and Nicholas Stoller have scribbled the screenplay, which Rob Letterman is directing.

With Emily Blunt, Jason Segal and Billy Connolly also in the cast - not to mention Catherine Tate, Amanda Peet and Chris O'Dowd - this might turn out to be an enjoyable little family romp. After all, Letterman did direct the rather awesome Monsters vs Aliens.

Promising "a whole new look" on the beloved story, Gulliver's Travels will be out in cinemas this Boxing Day. That's 26th December for anyone who's spent too much time in Lilliput recently.

For those who like their big Jack Blacks to look even bigger, read on to see the one sheet poster.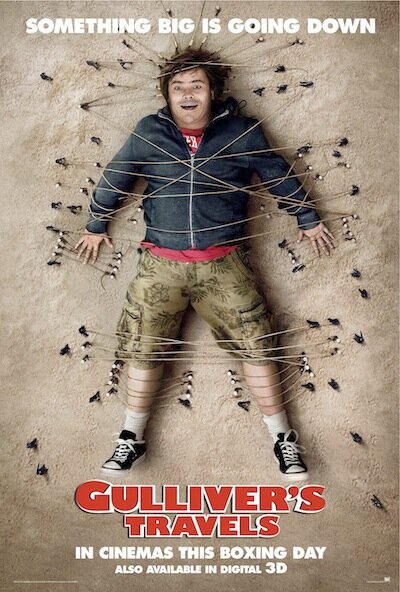 Tags:
amanda peet
billy connolly
boxing day
catherine tate
jack black
jason segal
jonathan swift
monsters vs aliens
posters