| | | |
| --- | --- | --- |
| Three New Harry Potter Featurettes | | |
Written by Ivan Radford
Friday, 23 July 2010 14:49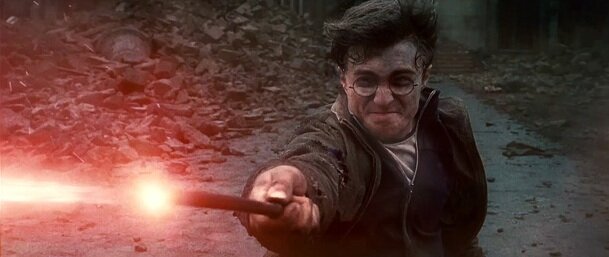 It's Daniel Radcliffe's 21st birthday! But instead of giving him a cake, here's something that will clearly make his day far happier: three new featurettes for Harry Potter and the Deathly Hallows. No, you can't eat them.

Need to brush up on your Deathly Hallows' story? There's something to sort you right out. Love wizards? Love running? Then you'll really love the close look at Harry, Ron and Hermione on the run in the wild muggle world. And competitive? Boy, is that boy wizard competitive - see ickle Danny Radcliffe pretending he can run really quickly, even faster than a girl. Which he blatantly can't.

Coming right after that spectacular theatrical trailer, HP7 is still shaping up to be a stunning conclusion to the epic franchise. So sit back, light a candle, and celebrate the growing pains of Danny Radcliffe with three rather exciting videos.

It's either that or bake the cake after all. And it's hard to bake a cake in the shape of a horse.

Harry Potter and the Deathly Hallows is released on Friday 19th November. Re-watch the trailer over here, or read on for all three new videos.
The Story
On the Run 
Forest Run
Tags:
behind the scenes
emma watson
featurette
rowling
rupert grint