| | | |
| --- | --- | --- |
| Skyfall Week: Licence to Nom: James Bond Cupcakes | | |
Written by Ivan Radford
Saturday, 27 October 2012 19:28

Fact: The Spy Who Loved Me was originally called The Spy Who Loved Cupcakes.
Ok, that's a total lie. I made that up. But you know what else I made up? These James Bond cupcakes - because when you go and see Skyfall, there's nothing more annoying than crunchy, noisy, messy food. Movie cupcakes? Not a problem. Especially when they look this good. Yes, like Daniel Craig these baked goods are suave, sexy and can't wait to punch you in the mouth. Unlike Daniel Craig, they're edible. (Although that wouldn't stop Javier Bardem having a go.)
How can you make your own Bond cakes? Now pay attention, 007. And read on for the usual mix of pictures, ingredients, instructions, nudity, cars, guns and blood.
Ingredients
100g Butter
100g Self-raising flour
100g Sugar
2 Eggs
Vanilla essence
1/2 tsp baking powder
Shake (don't stir) the above together, shove them in the oven (180ºC) for 15-20 minutes - and then grab some pre-rolled icing, some marzipan, a ton of icing sugar (250g), a block of butter (80g), a splash of milk and the following colours...
007 Logo Cake

Let's start with an iconic one. Cut out some white icing tops (you'll need several if you're doing a whole set), practise drawing the 007 gun logo on a piece of paper then bag up some black icing and pipe it on top. Simples.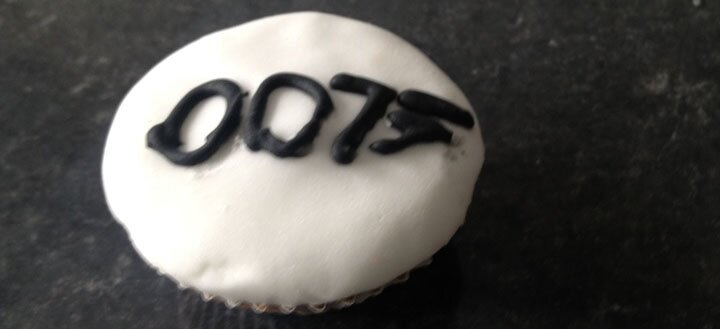 Gun Barrel Cupcake

From one iconic image to another: the gun barrel. You can choose to stop at any point in this chain - or, if you prefer, stop and start over several times to make the entire introduction. Begin with some black icing tops and some white chocolate buttons to make the first step in the sequence. Then, cut out some slightly larger white circles and ice the gun barrel pattern around the edge. If you want to keep going, cut out a Bond outline from one of your spare black icing tops - and, of course, add a hat if you want to do Sean Connery. Finally, once Bond is firmly in your sights, grab some red icing and go mental. Mmmm, blood.

Golden Gun Cupcake

You don't need a lighter and a pen for this one. Instead, chop up some marzipan into rectangles and roll out three thin tubes. A squirt of blue frosting on a cupcake et voila: an edible gun made of gold.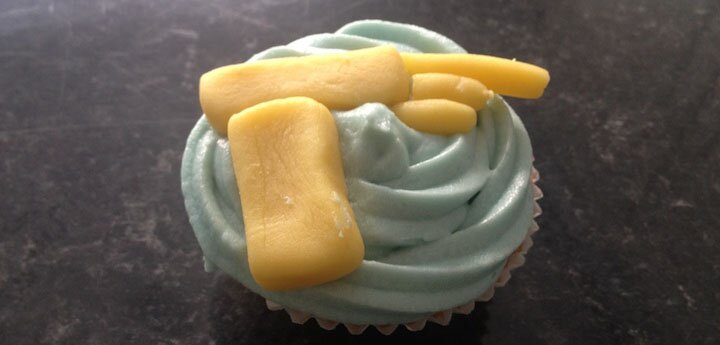 Honey Ryder Cupcake (Dr. No)

Who didn't want to nibble on Honey Ryder's bikini when she first popped out the sea in Dr. No? For this, you'll need some more marzipan. First, squeeze and mould two boob cups with your fingers, then piece together with a separate triangle for Honey's other private bits. Ice on a white utility belt and you're underneath the proverbial mango tree. If by tree, you mean kitchen. And by mango, you mean cupcake. This made a lot more sense in my head when I started.

Goldfinger Cupcake (Golden Girl)

While you've got your hands on the marzipan, let's try something more ambitious. Grab a woman. Knock her out. Put her on the bed. Take her clothes off. Get some golden paint. Then leave all that to one side and go to the kitchen. While there, start making your own mini version of the naked lady - complete with tits and arse - and lay her on a bed of blue frosting (to match the bed linen). Hmmm. Something's still not right. Ah, yes. She's bald. Mix up some bright yellow frosting and give her some long, flowing blonde locks. If it's not quite pretty enough, comb her hair with a fork.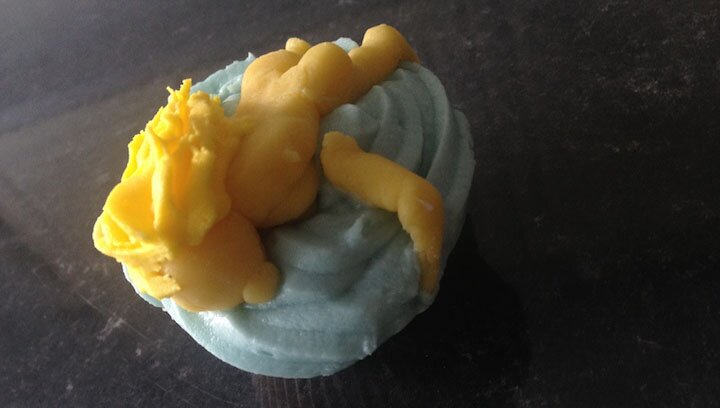 Oddjob Cupcake

Don't want to kill women by covering them with golden marzipan? How about a throwing a black icing bowler hat at them instead? This second Goldfinger cupcake is dead easy to do - unless you don't know what a hat looks like - just mix up some red frosting first.
Q Cake

We all know Ben Whishaw is a QILF. One of the many reasons why? His Scrabble mug. The best way to impress him, if you ever meet him in real life? Not to give him one of these. White cupcake tops are back in fashion here, along with some more piped black icing - just remember to add the Scrabble score for the letter Q at the bottom. (If you don't know that off by heart, we can't be friends.) And there you have it: QILE. Unless you really enjoy doing dirty things to cupcakes. In which case, we can't be friends either.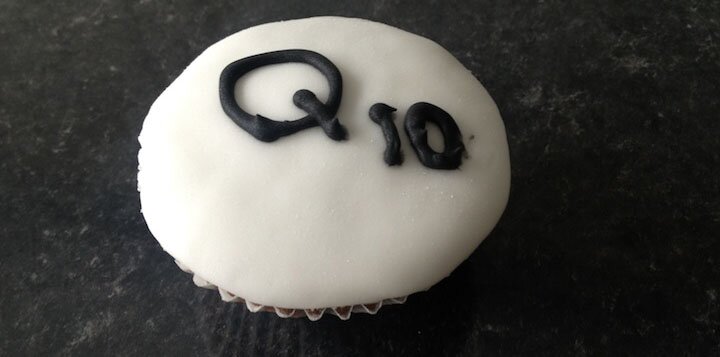 Casino Royale Cupcake

It looks and sounds fancy, but Baccarat's simple to play. In fact, it's easier than making this Casino Royale cupcake. To start, cut out some playing cards from a block of white icing. Pick your suits and ice them on (alternate the colours if you want to look real classy, innit), then, once they've dried, fan them out over some blue frosting (which you should have left over from that golden dead girl you were nibbling on earlier).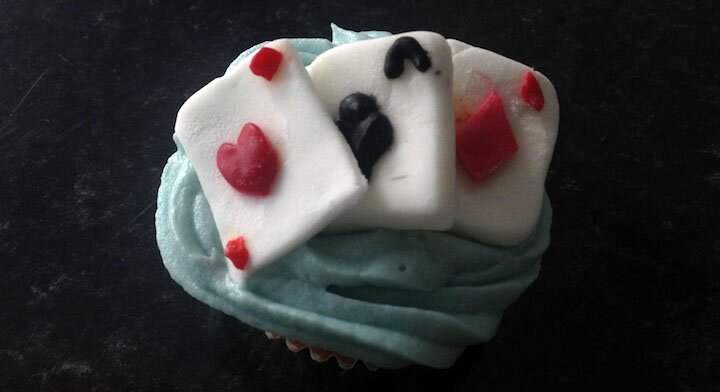 Walther PPK Cupcake

Bond didn't like being forced to use a Walther PPK. He was too attached to his Beretta, even if it did keep jamming. But you'll never have a problem with this particular handgun. Partly because it's a Walther too. But mostly because it's not a gun. It's a cake. And, unless you're really, really good at baking, you've got no chance of firing anything out of the middle. Black icing is the key here, along with some quick knife strokes to texture the handle. If you want the full Bond look, add a silencer - and find something long and thin to poke down the barrel so the bullets can still come out. Not that there are any bullets.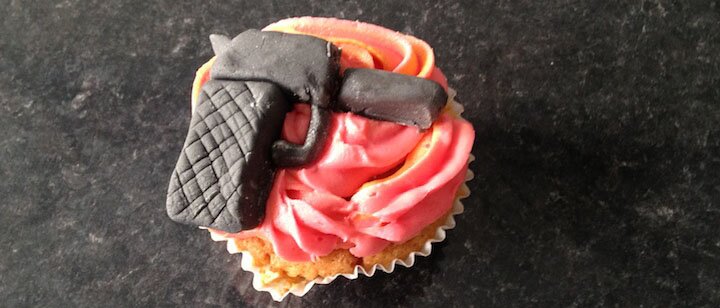 Baron Samedi Cupcake (Live and Let Die)

The Michael Jackson of his day, Baron Samedi knew it didn't matter if you were black or white - as long as you had an awesome taste in clothes and liked big hats, snakes and immortality. You get one out of those three with this Live and Let Die cupcake. Take two cupcake toppers (one white, one black) and chop them together into one circle. The rest is pretty self-explanatory: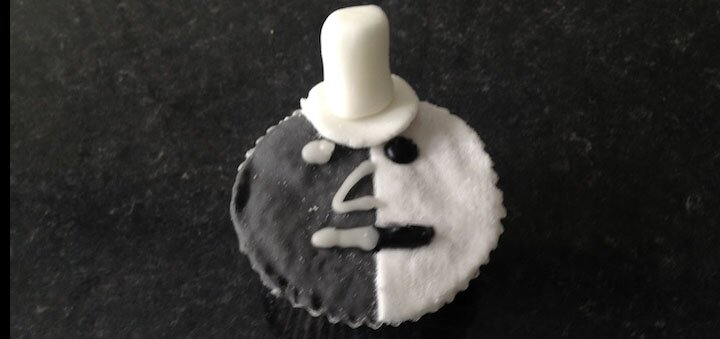 On Her Majesty's Secret Service Cupcake

Her Majesty loves her secret cupcakes - almost as much as she likes skiing. Make her super happy by combining the two: black icing skis, with turned up ends (allow to dry so they stay in that position), coupled with some long rolled-out sticks and you're the tastiest looking man on the slopes. Speaking of which, dust some icing sugar over the top to make things really look snowy.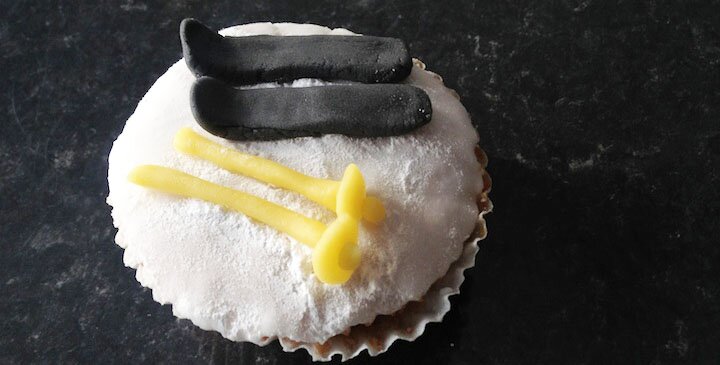 The Spy Who Loved Me Cupcake (Union flag parachute)

Ever get the urge to jump out the kitchen window when you see what your cupcakes look like? Do what Roger Moore would do: raise your eyebrows and sleep someone half your age. Then put together a union flag parachute from some red, blue and white icing. Keeping the British end up and all that.

James Bond Tux Cupcake
007 has always looked good in a tux. That's never been more true than in Skyfall, where Daniel Craig swaggers about in a tailored Tom Ford number. Unless you're rich as feck, a Bond cupcake is as close as you'll ever get. So before you start feeling sorry for your bank account, grab some black and white icing and distract yourself by making a tiny bow tie. Then eat it to make yourself feel better. Mmm, edible clothing...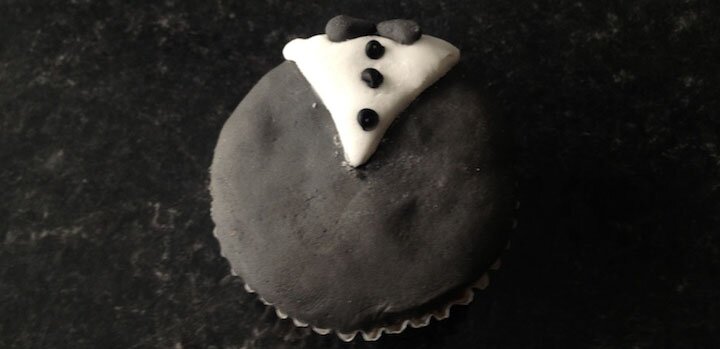 Aston Martin Cupcake 

Bond isn't Bond without an Aston Martin. And, again, unless you're incredibly wealthy or sell your soul to Wonga, you'll never get to drive one. So eat one instead. Sculpt a car shape out of a blob of black icing, then add in the little details with white icing: number plates, headlights, windows. You can even use a knife to add in the part of the roof that makes room for the ejector seat, if you like. (Bonus points if your Aston Martin cupcake actually has a working ejector seat.)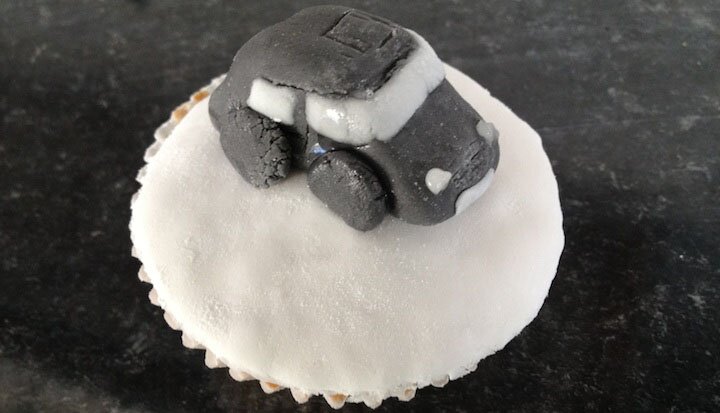 Skyfall Cupcake (Blue Swimming Trunks)

Bond cakes are all very well and good, but they're still not as tasty as Daniel Craig's sexy blue swimming trunks. Them movie cameras can't get enough of them. So, while we wait another four years for the next director to snap him in his Speedos, mix up some blue icing, knead yourself a nice pair of rounded buttocks and create a Daniel Craig-shaped torso to go inside them. Then, don't mind me. Lick away.

Put all those cupcakes together into a cocktail glass and shake and congratulations. You've earned your very own...
Licence to Nom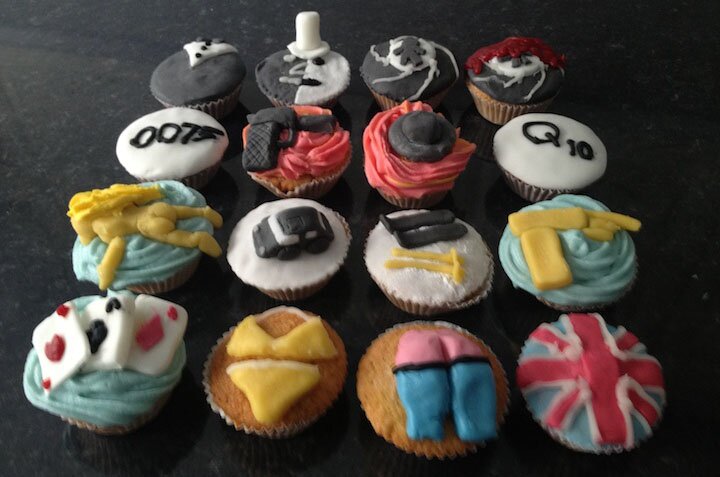 Skyfall is out in UK cinemas now. Head this way for our review. For more baked goods, head this way for our tasty Avengers cupcakes.