| | | |
| --- | --- | --- |
| The 2013 Oscar nominations according to Carrie from Homeland | | |
Written by Ivan Radford
Thursday, 10 January 2013 14:02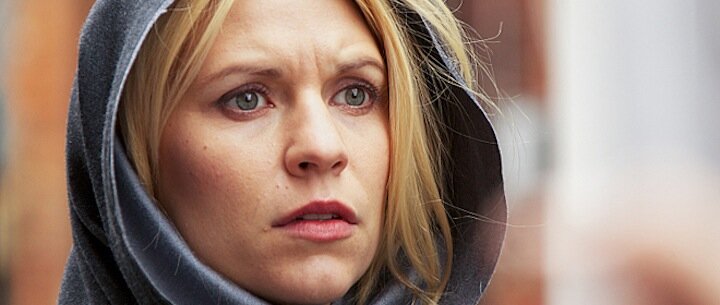 The 2013 Oscar nominations were announced today by Seth MacFarlane and Emma Stone and, inevitably, the whole of the internet went into meltdown as everyone's emotions lurched from one state to the next like Carrie from Homeland. 
And so, to truly capture the rollercoaster of feelings that this year's awards season brings, let's take a quick look through the Oscar nominees - through the medium of Claire Danes' facial expressions.
As everyone expected, Lincoln leads the pack with a whopping 12 Oscar nominations. Best Director, Best Picture, Best Actor - you name it, Old Abe's got it. Life of Pi follows closely behind with 11 nominations, then Silver Linings Playbook with 8. 
So far, so predictable.

But things get better as you move down the list, with Les Miserables matched 7 for 7 with Ben Affleck's Argo - a deserving favourite among the Academy voters. But wait, what's this? No nomination for Argo in the Best Director category?
WHERE'S BAFFLECK?

Argo is, however, on the big fat Best Picture list, alongside the other expected players. Even Django Unchained makes the cut in one of the nicer surprises. That's why the extended list is good, because it gives a chance for the other smaller contenders to get some attention. You know, films like The Master. Which was accidentally left off the list. Silly Seth MacFarlane forgetting to read it out.
Wait, The Master isn't up for Best Picture at all? Doesn't that defeat the whole point of the Best Picture list? And Ted's excellent Original Song aside, why is Seth MacFarlane's potty-mouthed animation up for more Academy Awards (one) than Rust and Bone (zero)? Where's Marion Cotillard?

Still, at least Skyfall has received 5 nominations. And not just for Adele's song and Thomas Newman's (middling) score, but for technical nods too, including Roger Deakins' gorgeous cinematography. After 9 nominations, this could be the first time The Deaks actually wins that elusive award.
The technical categories also saw The Avengers get a nod for Best VFX. Which means we can now say "The Oscar-nominated Avengers". Which is awesome.

The Best Song category was nice to Chasing Ice too, including J. Ralph's Before My Time. Sung brilliantly by Scarlett Johansson at the end of the film, it's a lovely number guaranteed to make your face look like this:

Which is exactly how you'll feel when you realise that Chasing Ice missed out on an Oscar nomination for Best Documentary. Along with The Imposter.
And as if that wasn't enough, even the real life-inspired The Impossible didn't get a look in for Best Sound, despite its soundtrack (along with Berberian Sound Studio) featuring some of the best editing of the last five years.
WHAT THE HELL, OSCAR?

But keep hunting through the pile and there are still good things to find. Firstly, Zero Dark Thirty and Django Unchained (both up for 5) have been equalled by Michael Haneke's Amour, which sees a foreign film ranked alongside the big American players - and guarantees a live-tweeting session during the Oscar ceremony from the wonderfully demented Michael Haneke Twitter account.
Look past Haneke's beard, though, and you can see another unexpected name on the Best Director list: Benh Zeitlin. And he's not the only one from Beasts of the Southern Wild up for an award: the adorable Quvenzhané Walliis is up for Best Actress. At the age of 9, she's the youngest ever Oscar nominee - and is competing with Amour's Emmanuelle Riva, the oldest ever Oscar nominee. Awww.
In fact, Beasts of the Southern Wild is up for 4 awards in total, including Best Picture and Best Adapted Screenplay. It has a strong chance of winning at least one of them - a fantastic achievement for a debut feature. 
Add that to the fact that Pablo Larraín's No is up for Best Foreign Film and it's great to see some smaller fare get a bit of recognition alongside Lincoln.
Did I mention that Beasts of the Southern Wild is up for 4 Oscars?

It's a happy note to end this Oscar nominations roundup on.
Until six weeks time when when we remember that it's all meaningless garbage anyway.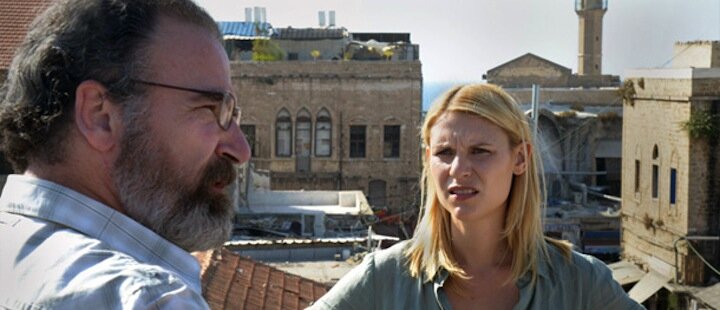 The Oscars will be handed out on Sunday 24th February. The full list of nominees is below.
And here's a cut-out mask for you to wear when your favourite candidate doesn't win.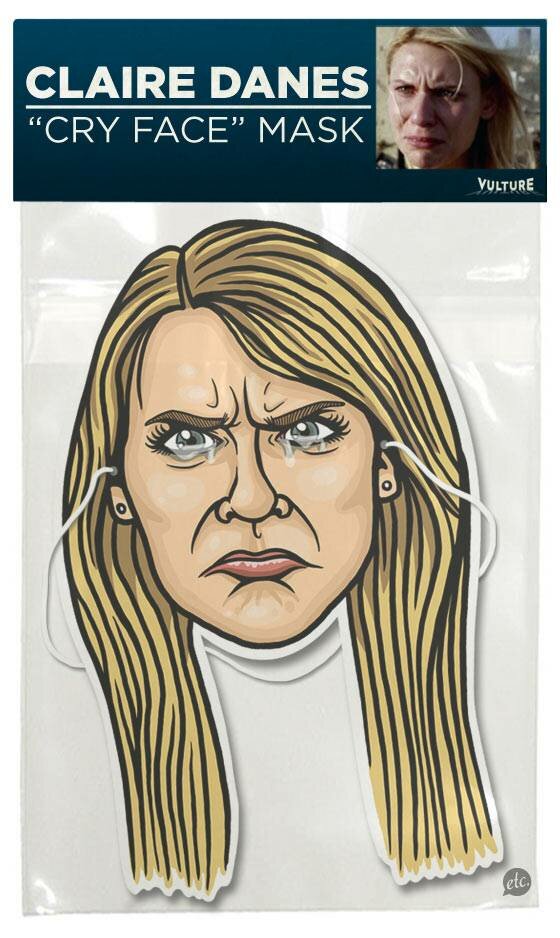 Best Picture
Beasts Of The Southern Wild
Silver Linings Playbook
Zero Dark Thirty
Lincoln
Les Miserables
Life Of Pi
Amour
Django Unchained
Argo
Best Actor
Daniel Day Lewis - Lincoln
Denzel Washington - Flight
Hugh Jackman - Les Miserables
Bradley Cooper - Silver Linings Playbook
Joaquin Phoenix - The Master
Best Actress
Naomie Watts - The Impossible
Jessica Chastain - Zero Dark Thirty
Jennifer Lawrence - Silver Linings Playbook
Emmanuelle Riva - Amour
Quvenzhane Wallis - Beasts Of The Southern Wild
Best Supporting Actor
Christoph Waltz - Django Unchained
Philip Seymour Hoffman - The Master
Robert De Niro - Silver Linings Playbook
Alan Arkin - Argo
Tommy Lee Jones - Lincoln
Best Supporting Actress
Sally Field Lincoln
Anne Hathaway - Les Miserables
Jacki Weaver - Silver Linings Playbook
Helen Hunt - The Sessions
Amy Adams - The Master
Best Director
David O Russell - Silver Linings Playbook
Ang Lee - Life Of Pi
Steven Spielberg - Lincoln
Michael Haneke - Amour
Benh Zeitlin - Beasts Of The Southern Wild
Animated Feature
Frankenweenie
The Pirates
Wreck-It Ralph
Paranorman
Brave
Foreign Language Film
Amour
No
War Witch
A Royal Affair
Kon Tiki
Music (Song)
Before My Time - Chasing Ice
Suddenly - Les Miserables
Pi's Lullaby - Life Of Pi
Everybody Needs A Best Friend - Ted
Skyfall - Skyfall
Writing (Adapted)
Beasts Of The Southern Wild
Argo
Lincoln
Silver Linings Playbook
Life Of Pi
Writing (original)
Flight
Zero Dark Thirty
Django Unchained
Amour
Moonrise Kingdom
Production Design
Anne Karenina
The Hobbit: An Unexpected Journey
Les Miserables
Life Of Pi
Lincoln
Cinematography
Seamus McGarvey - Anna Karenina
Robert Richardson - Django Unchained
Claudio Miranda - Life Of Pi
Janusz Kaminski - Lincoln
Roger Deakins - Skyfall
Costume Design
Jacqueline Durran - Anna Karenina
Paco Delgado - Les Miserables
Joanna Johnston - Lincoln
Eiko Ishioka - Mirro Mirror
Colleen Atwood - Snow White And The Huntsman
Documentary Feature
5 Broken Cameras
The Gatekeepers
How To Survive A Plague
The Invisible War
Searching for Sugar Man
Documentary Short
Innocente
Kings Point
Mondays At Racine
Open Heart
Redemption
Editing
William Goldenberg - Argo
Tim Squyres - Life Of Pi
Michael Kahn - Lincoln
Jay Cassidy and Crispin Struthers - Silver Linings Playbook
Dylan Tichenor and William Goldenberg - Zero Dark Thirty
Short Film (Animated)
Adam And Dog
Fresh Guacamole
Head Over Heels
Maggie Simpson In The Longest Daycare
Paperman 
Short Film (Live Action)
Asad
Buzjkashi Boys
Curfew
Death Of A Shadow
Henry
Sound Editing
Argo
Django Unchained
Life Of Pi
Skyfall
Zero Dark Thirty
Sound Mixing
Argo
Les Miserables
Life Of Pi
Lincoln
Skyfall
Visual Effects
The Hobbit: An Unexpected Journey
Life Of Pi
The Avengers
Prometheus
Snow White And The Huntsman


Music (Score)
Dario Marianelli - Anna Karenina
Alexandre Desplat - Argo
Mychael Danna - Life Of Pi
John Williams - Lincoln
Thomas Newman - Skyfall