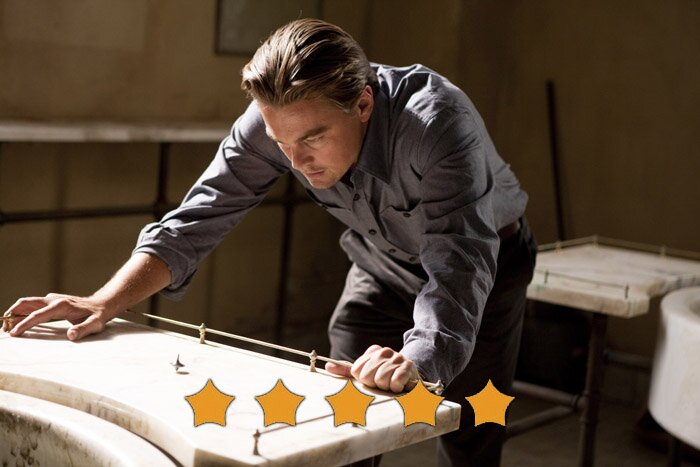 Director: Christopher Nolan
Cast: Leonardo DiCaprio, Ken Watanabe, Cillian Murphy, Joseph Gordon-Levitt, Ellen Page, Tom Hardy, Marion Cotillard, Michael Caine
Certificate: 12A
Trailers/Clips
So it's a masterpiece. Right? Right. Ok, that's the hype dealt with - the director easily meets it. It's hard to think of many film-makers who could pull off a twisting tale of dreams-within-dreams. It's even harder to name people who would think to do it in the first place. Inception is a bold concept, deftly woven into a thrilling tale, and cleverly wrapped up as a summer blockbuster. It succeeds on every one of those levels.