Last year at the wonderful Raindance Film Festival, I saw A Thousand Kisses Deep and was rather fond of it. Why? For the same reason you should see it in UK cinemas this week: it's a bit like Dr. Who. If Dr. Who were played by David Warner.
Yes, David Warner - everyone's favourite camp Satan and former Dr. Who actor himself - plays a grumpy janitor who takes Mia (the lovely Jodie Whittaker) for a ride... THROUGH TIME. Warner takes Mia all the way back to her childhood, where she meets sexy slimeball Dougray Scott. He plays jazz trumpet.
If you can forgive Dana Lustig's overly familiar brand of psychoanalysis, there's an interesting drama unfolding here, whether you take it at face value or buy into the steamy Freudian smudgeness of it all. Why? Because the seedy locations and top performances are as easy to watch as Matt Smith wearing a fez.
So, to recap, that's David Warner as a Time Lord saving the day for Jodie Whittaker from an evil Scottish musician. Or, to put it really briefly, it's Dr. Who. But with more jazz trumpet.
All this time-travelling fun only a few days after Jenna Louise-Coleman is unveiled as The Doctor's new companion? Try not to get the two confused. The easiest way to tell them apart: David Warner's time machine is an old, rickety elevator in a rundown block of flats. Matt Smith, on the other hand, has a TARDIS.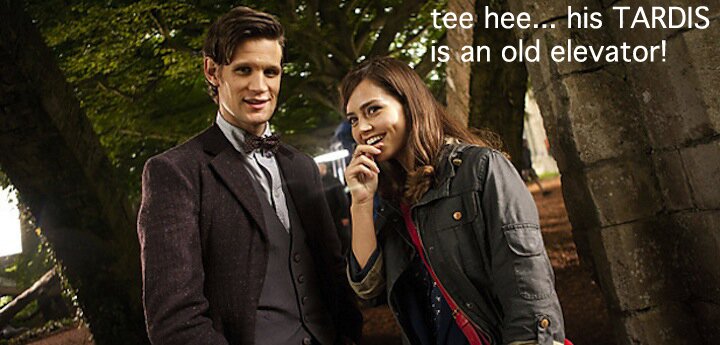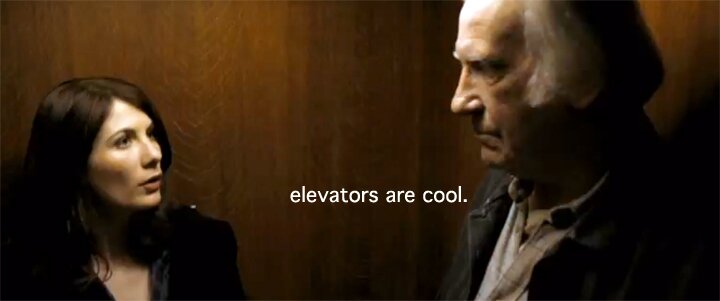 Head this way for a full A Thousand Kisses Deep review and our Dana Lustig interview from the Raindance Film Festival - or read on for a new clip from the film.