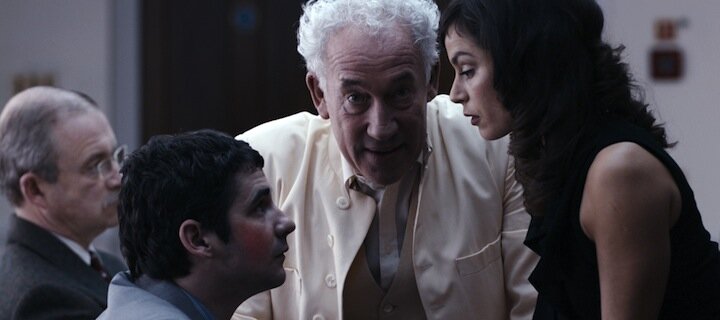 Back in September 2011, I watched a surprising indie fillum. It was all written in verse - and really quite striking. It was called Acts of Godfrey. And I rather liked it. It was fun and starred lots of folk off TV, like Harry Enfield, Simon Callow and Celia Imrie. I enjoyed the film so much, in fact, my Acts of Godfrey review's in rhyming couplets to match.
And now, you can catch the rhyming bug too because it's coming out in UK cinemas soon. This Friday, if you want to be really pedantic, but before you start worrying and getting all frantic, you can see it online (that stuff's all the rage) by visiting the Acts of Godfrey Facebook page.
An enjoyably dark play on fate and folly, the film turns its script into something quite jolly. Why? Not just because the cast is so good, but the director, Johnny Daukes, is talented to boot. He's a writer, musician and filmmaker, you see - he even had a series on BBC 3.
Here's what he said about making the movie when we spoke last September (he seemed very groovy). They shot the film quickly in a real life hotel and though things went wrong, it all turned out quite well. The full Johnny Daukes interview is over here - it includes clip and trailers that will really endear.