Polanski BFI Season
| | | |
| --- | --- | --- |
| Polanski at the BFI: Bitter Moon, Frantic and The Ghost | | |
Written by Ivan Radford
Sunday, 10 February 2013 17:02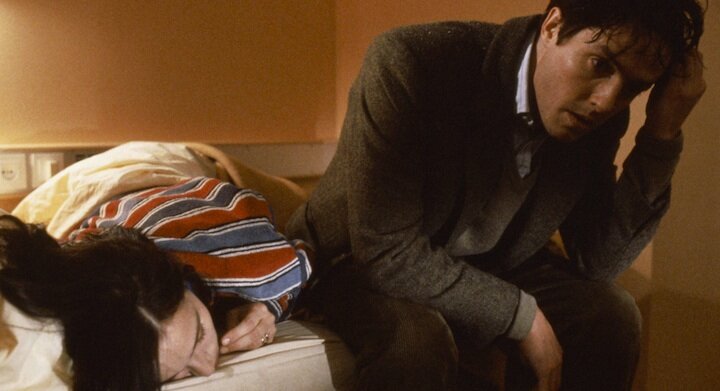 "Everyone has a sadistic streak, and nothing brings it out better than the knowledge you've got someone at your mercy."




That's the jaded Oscar (Pete Coyote), talking to Hugh Grant's Nigel on a cruise. Nigel's travelling with his wife (Kristin Scott Thomas) in an attempt to rekindle their romance. Instead, he ends up sitting in a cabin listening to Oscar talk about his relationship with the intoxicating Mimi (Emmanuelle Seigner). It's a graphic relationship – one that intrigues as much as it repulses. But Oscar keeps talking. And Nigel keeps listening.


Add a comment
Read more...
| | | |
| --- | --- | --- |
| Polanski at the BFI: Extra ordinary realism in Macbeth and Rosemary's Baby | | |
Written by Ivan Radford
Tuesday, 22 January 2013 16:18

 

"It is a tale. Told by an idiot, full of sound and fury. Signifying nothing." 




Film critics love to quote Shakespeare when it comes to bashing the latest Michael Bay film, but in 1971 Roman Polanski turned Macbeth into exactly that. A tale of greed, ambition and its moral undoing, Polanski brought a strikingly different interpretation to the text. Here, Lady Macbeth (the beautiful Francesca Annis) is less calculating and more naive, while her husband (Jon Finch) is as much motivated by the bloody world around him as by the prophecies of the witches.




Blood. Grime. Mud. More blood. Polanski's Scotland revels in the dirty truth of it all: even the ghastly trio look like a gang of people you might find sleeping at a bus stop. At the time of its release, Lady Macbeth's naked soliloquy and the graphic nature of the violence were all attributed to the director's loss of his own wife, Sharon Tate, who was brutally killed by the Mansons a short while before. Well, that and the fact that it was funded by Playboy. But now, the vulnerabie exposure of Annis' young body and the butchering, stabbing and gouging only add to the horrible realism of it all.

Add a comment
Read more...
| | | |
| --- | --- | --- |
| Polanski at the BFI: Komeda, comedy and crocodiles | | |
Written by Ivan Radford
Wednesday, 16 January 2013 07:28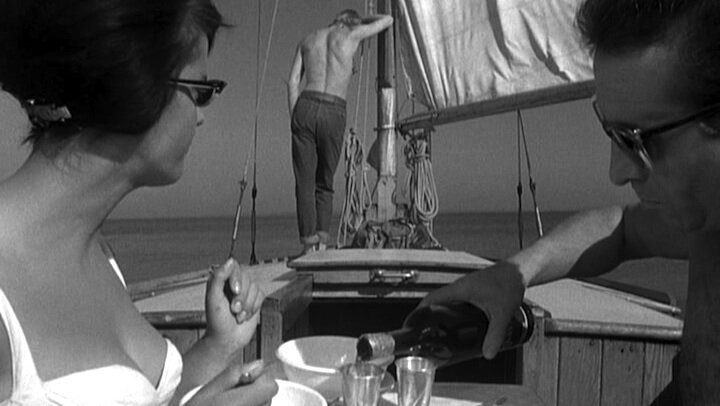 Did you know Roman Polanski made a vampire film? One of the great things about the BFI Polanski Season – as with all the BFI's retrospectives – is that it gives you the chance, and perhaps more importantly the impetus, to discover new things about a director. For example, Roman Polanski made a vampire film. And not just any vampire film: a vampire comedy.




But while that brings to mind dreadful crap like Scary Movie 12, or whatever Godless number they're on now, rest assured: this is the kind of thing Roman Polanski had been doing for years. Give or take a fang or two.




One of the gives? Polish jazz legend Krzysztof Komeda.

Add a comment
Read more...
| | | |
| --- | --- | --- |
| Polanski at the BFI: Chinatown (re-release) | | |
Written by Ivan Radford
Friday, 04 January 2013 07:58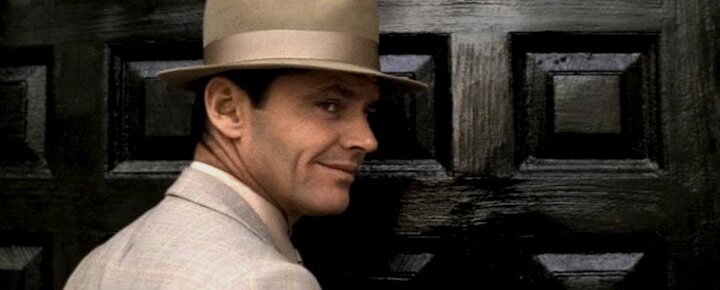 "There's something black in the green part of your eye."
"Oh, that. It's a... it's a flaw in the iris."

 

The BFI's Roman Polanski season gets underway this week with the theatrical re-release of Chinatown. The 1974 is a classic. That's undeniable. But it feels like classic from 30 years earlier. That's incredible.

Add a comment
Read more...