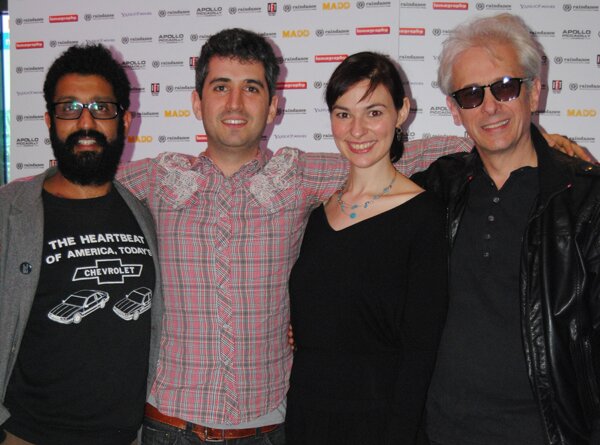 You remember when I said that our Acts of Godfrey interview was the last you'd here about the 19th Raindance Film Festival? Well, I lied.
Our final final piece of Raindance news is that British indie flick Stranger Things won the award for Best UK Feature. Which is rather well deserved, really, given its superb performances and delicate cinematography (you can read out Stranger Things review here).
Other winners included the Croatian/Serbian/Slovenian co-production Just Between Us, which picked up Best International Feature, Bulgaria's Tilt, which bagged Best Debut Feature, How To Start A Revolution, which beat the awesome Holy Rollers to win Best Documentary, and the UK's Monk3ys, which was declared Best Microbudget Feature.
Meanwhile, in the short film categories, Denmark's Words was officially labelled the Best International Short and Love At First Sight was crowned Best UK Short. But the Italian short film Reset won the big award of the evening: Film of the Festival.
Naturally, we haven't seen any of these other winners - we were too busy writing a review in rhyming couplets (do you know how long that takes?) but the jury had seen them all, including actor Dexter Fletcher, director Gillies Mackinnon, and presenter Alex Zane.
The awards were dished out last Saturday at the lovely Apollo West End, with Festival Director Elliot Grove saying: "There were some outstanding films across the whole line-up so selecting winners was especially difficult this year."
Of course, we all know that Heaven+Earth+Joe Davis and Acts of Godfrey should have won, but the best news of all? Raindance attendance rose by 62% this year, which is great for fans of indie film and the filmmakers themselves. In short, EVERYONE'S A WINNER. (But we're claiming credit for at least 0.05% of those extra people, yeah?)