| | | |
| --- | --- | --- |
| BAFTA Longlist Put to Shame by BIFA Shortlist | | |
Written by Ivan Radford
Saturday, 07 January 2012 12:05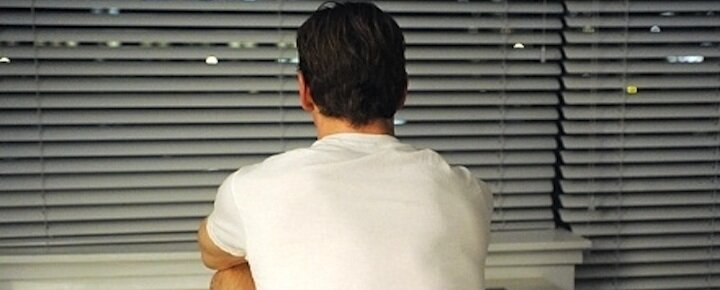 The BAFTA longlist has been put to shame by BIFA this year.
As it stands at the moment, Shame is one of my favourites from the current crop of British films, with Tyrannosaur, Tinker Tailor Soldier Spy, Submarine, Weekend, The Guard, My Week with Marilyn, Attack the Block, Coriolanus and others all joining the ranks. Guess how many of them will be competing at the BAFTAs for Best Film?
At the moment, potentially two. My Week with Marilyn and Tinker Tailor have been singled out by the BAFTA longlist in their main category, alongside others such as The Iron Lady, We Need to Talk About Kevin and Senna. The rest are the likes of Moneyball, The Descendants, The Artist, Drive and War Horse.
That's not to say these others are bad films, just that the overlooked British ones are equally good. Should BAFTA be supporting its homegrown talent more? In a year when Kill List caused as many waves as Senna (I liked the latter, was frustrated by the former), surely British cinema should be heavily populating that central best-of list? As present, a lot of it is confined to the separate Outstanding British Film of the Year prize.
BAFTA have a second great award for UK productions, acknowledging the Special Achievement by a British Director, Writer or Producer for their First Feature Film - a category that gave Steve McQueen a firm hoist in the air with Hunger in 2009 and did the same to Joe Wright for Pride and Prejudice in 2005. Now, Wright is making interesting stuff like Hanna and McQueen has blown people's socks off with his tale of sex addiction. Where's Shame in 2012? On the Oustanding British Film of the Year longlist. McQueen doesn't even have a mention as one of the Best Directors, and we still haven't got to the smaller nominations list yet. Needless to say, Steven Spielberg will appear on both.
I love that the film industry is made up of collaborations between talent around the world (including our own), but BAFTA begins with a B. BIFA hasn't forgotten that. It's a mark of how good 2011 has been for British and, moreover, independent productions that the British Independent Film Awards are a better representation of the last 12 months that the UK's flagship awards body. I could happily swap their shortlist with BAFTA's longlist with only a few minor changes.
Don't get me wrong. It's still a wonderful achievement for any filmmaker to win BAFTA's Best British Film award, but that should be the main focus of the evening, not a glorified series of Oscar predictions. As the superb Simon Kinnear (whose rant about this is way better than mine) brilliantly points out, BAFTA's TV arm doesn't give its plaudits to Dexter instead of Downton Abbey and other countries don't struggle to celebrate their own cinema. Look at Spain's Goya Film Awards longlist for this year (they're also announcing their shortlist in the next couple of weeks). The Artist, Senna, Route Irish, Monsters and The Kid with a Bike are all mentioned - in a dedicated Best European Film category.
After moving the Orange British Academy Film Awards to before the Oscars to highlight its importance, the way to reinforce our influence isn't to give our tentpole awards to the same films as the Americans (unless, of course, it's deserved) but to big up our own talent. When you look at the recent knock-on box office effect for Slumdog Millionaire and The King's Speech, there's a lot BAFTA can do for some seriously deserving British filmmakers - presuming, of course, that distributors send out screeners to BAFTA voters in the first place.
At the rate this is going, in a few years' time they'll have to rename the main categories Best British Film and Best Oscar Contender.
For more on the 2012 BAFTAs, check out Kinnemaniac's write-up, or see the full longlist on the BAFTA website. Read on for some of the main categories announced - then compare that to the list of BIFA 2011 winners.
Best Film
The Artist
The Descendants
Drive
The Girl with the Dragon Tattoo
The Help
Hugo
The Ides of March
The Iron Lady
Midnight in Paris
Moneyball
My Week with Marilyn
Senna
Tinker Tailor Soldier Spy
War Horse
We Need to Talk About Kevin
Outstanding British Film
Arthur Christmas
Attack the Block
Coriolanus
The Guard
Harry Potter and the Deathly Hallows – Part 2
The Iron Lady
Jane Eyre
My Week with Marilyn
Senna
Shame
Submarine
Tinker Tailor Soldier Spy
Tyrannosaur
War Horse
We Need to Talk About Kevin
Best Director 
Michel Hazanavicius (The Artist)
Alexander Payne (The Descendants)
Nicolas Winding Refn (Drive)
David Fincher (The Girl with the Dragon Tattoo)
Tate Taylor (The Help)
Martin Scorsese (Hugo)
George Clooney (The Ides of March)
Phyllida Lloyd (The Iron Lady)
Clint Eastwood (J. Edgar)
Woody Allen (Midnight in Paris)
Bennett Miller (Moneyball)
Simon Curtis (My Week with Marilyn)
Tomas Alfredson (Tinker Tailor Soldier Spy)
Steven Spielberg (War Horse)
Lynne Ramsay (We Need to Talk About Kevin)
Leading Actor
Antonio Banderas (The Skin I Live In)
Brad Pitt (Moneyball)
Brendan Gleeson (The Guard)
Daniel Craig (The Girl with the Dragon Tattoo)
Eddie Redmayne (My Week with Marilyn)
Gary Oldman (Tinker Tailor Soldier Spy)
George Clooney (The Descendants)
Jean Dujardin (The Artist)
Leonardo DiCaprio (J. Edgar)
Michael Fassbender (Shame)
Owen Wilson (Midnight in Paris)
Peter Mullan (Tyrannosaur)
Ralph Fiennes (Coriolanus)
Ryan Gosling (Drive)
Ryan Gosling (The Ides of March)
Best Actress
Bérénice Bejo (The Artist)
Carey Mulligan (Shame)
Charlize Theron (Young Adult)
Emma Stone (The Help)
Helen Mirren (The Debt)
Jodie Foster (Carnage)
Kate Winslet (Carnage)
Kristen Wiig (Bridesmaids)
Meryl Streep (The Iron Lady)
Mia Wasikowska (Jane Eyre)
Michelle Williams (My Week with Marilyn)
Olivia Colman (Tyrannosaur)
Rooney Mara (The Girl with the Dragon Tattoo)
Tilda Swinton (We Need to Talk About Kevin)
Viola Davis (The Help)
Tags:
attack the block
awards 2012
bafta
bifa
british independent film awards
my week with marilyn
shame
submarine
the iron lady
tinker tailor soldier spy
tyrannosaur