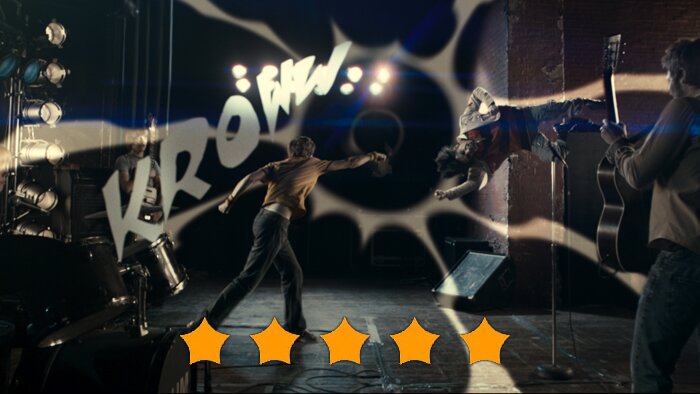 Director: Edgar Wright
Cast: Michael Cera, Mary Elizabeth Winstead, Ellen Wong, Keiran Culkin, Anna Kendrick, Mark Webber
Certificate: 12A
Trailer/Clips 
This is Scott Pilgrim (Cera). Scott Pilgrim's precious little life involves computer games, sleeping and not much else. Unless you count his band, Sex Bob-Omb. They suck. Scott lives with his gay roommate Wallace Wells (Culkin) and is dating a high schooler called Knives Chau (Wong). She's Chinese. Then one day into his head rollerblades the girl of his dreams, Ramona Flowers (Winstead). And every adolescent boy knows exactly what that means: awkward chat-up lines, making out and some serious Street Fighter action.

Read more...