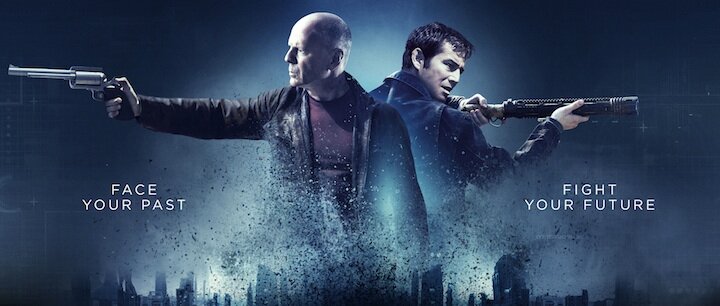 Director: Rian Johnson
Cast: Joseph Gordon-Levitt, Bruce Willis, Emily Blunt
Certificate: 15
Looper trailer
Hello?
Holy crap, it worked.
Hello? Who's this? And why is my computer glowing a strange colour?
I knew you were going to say that.
Because that's not a freaky thing to say…
Well, you're the one who said it.
No, I'm not.
You're right: but you're the one who's going to say it. In thirty years' time.
30 years? What the hell are you going on about?
I'm from the future.
Yeah, right. Is this Alex?
No.
Joe?
No.
Susan? It's Susan, isn't it? Very funny, Susan.
I'm not Susan. I'm you. Ivan Radford. From the year 2042.
Prove it.
You know the film Looper?
Yeah.
You saw it last night, right?
Yep.
I can tell you that it's going to be released in the United Kingdom on Friday 28th September 2012.
Everyone knows that. 
Ok. Well… I can tell you that other people liked it as much as you did.
Really? 
Yep. Audiences went crazy, there was talk of awards and then at the Oscars in 2013… let's not go there. Anyway, in the future, Looper's kind of a big deal.