| | | |
| --- | --- | --- |
| Fjord Focused: Norway's icy blast of box office success | | |
Written by Ivan Radford
Thursday, 05 April 2012 15:40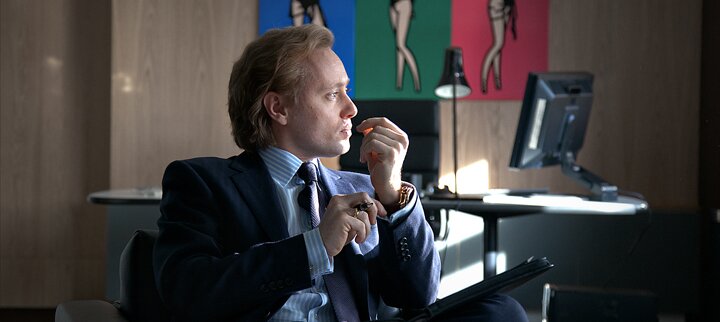 Scandinavian cinema (and fiction) has been massively popular in recent years. Ever since Wallander and The Killing, we can't get enough of cold-blooded murders and even colder climates. But while Sweden and Denmark set about capitalising on their frosty personalities, Norway's cinema seem to go largely unnoticed. Until now.
In 2011, the Norwegian film industry experienced a record year, with locals packing into cinemas to lap up the latest release: Headhunters. Out in UK cinemas this week, Morten Tyldum's adaptation of Jo Nesbo's best-selling book was a massive hit at home, drawing 557,000 people into multiplexes in a country of just 5 million people. The only film to attract a bigger audience? Harry Potter and the Deathly Hallows: Part 2. A midget art thief vs. a wizard? That was never going to be a fair fight.
In total, 11.6 million Norwegians went to the cinema last year – according Film & Kino (via The Hollywood Reporter), the "strongest performance of any theatrical market in Europe last year".
But what makes 2011 so remarkable is the number of people who went to see domestic releases (head to THR to see the figures in full detail); 2.85 of the 11+ million admissions were for local productions. That's roughly a quarter of the country's market or, to put it another way, the best performance by Norwegian cinema in Norway since 1975 - a peak that echoes the golden year also experienced by British indie films.
Just like the UK's 2011, there's also the international success to speak of. Everyone's been "Let the Right One In" this and "The Girl with the Dragon Tattoo" that, but Norway stole Sweden's spotlight last year with the arrival of the fantastic Troll Hunter in UK cinemas. Taking just under half a million quid at the box office, it snatched a total of $3,906,234 around the world – an achievement so impressive that Hollywood instantly bestowed its highest form of recognition: a remake scheduled for 2014.
So there you have it. Norwegian cinema. They can't get enough of it. Neither can we.
What's happened then, to make us all so fjord focused?
A quick nose round Variety uncovers the argument from distributors that digital is the key, making it easier for Scandi cinemas to latch onto the hits - even more important now that "all the distribs are focusing on a smaller number of titles with greater theatrical potential".
"A decade ago, we bought 100 indie films a year, today it is 25," manager of Danish studio Nordisk told Variety. "We probably only release 12 to 15 in cinemas, and only push six of those, with the others just getting a small platform to help the ancillaries." On the other hand, he adds that women apparently "go to the movies a lot", which could also skew the demand for certain releases.
That may help to explain Norway's domestic boom. But what about overseas? 
The answer, perhaps, lies in last year's other international successes. Anne Sewitsky's Nordic debut, Happy, Happy took the World Cinema Jury award at Sundance after winning people over with its wacky, painful brand of comedy. Meanwhile, Ole Endresen's silly slice of slapstick, Kong Curling/King Curling/Curling King/whatever order the title goes in, turned enough heads to get into the London Film Festival. And the LFF's other Norwegian film of choice – Headhunters – is, of course, even more deliriously warped.
It reflects our taste as much as Norway's output, but I think that's the country's current secret. Between Troll Hunter's amusingly dark fantasy and Headhunters' poo-covered farce, Norway has discovered its twisted funny bone. With an American remake of Headhunters already lined up to follow Troll Hunter, the question is: what will tickle it next?
Jo Nesbo's thriller is out in UK cinemas tomorrow. Head this way to read our Headhunters review.
Tags:
headhunters
kong curling
morten tyldum
norway
troll hunter