| | | |
| --- | --- | --- |
| How to Be a Ghost-Buster | | |
Written by Ivan Radford
Monday, 14 November 2011 13:33
The Awakening blew its chilling blend of Jonathan Creek and pure abject terror into UK cinemas last week. It's an intelligent film, rooted in post-World War loss, with a lead character worthy of her own TV series.
Meet Florence Cathcart (Rebecca Hall), a smart, sceptical and sophisticated paranormal investigator in the 1920s. Busting spirits long before Bill Murray or Scooby Doo came along, Cathcart's old-school methods are a lesson in how to debunk supernatural suspicions using just a handful of shiny steampunk gadgets and some above-average brain cells.
So it's only natural that Nick Murphy's horror (co-starring Dominic West) forms the basis of this handy guide to investigating haunted houses. 
If there's something strange in your neighbourhood... sort it yourself. Here's how to be a ghost-buster: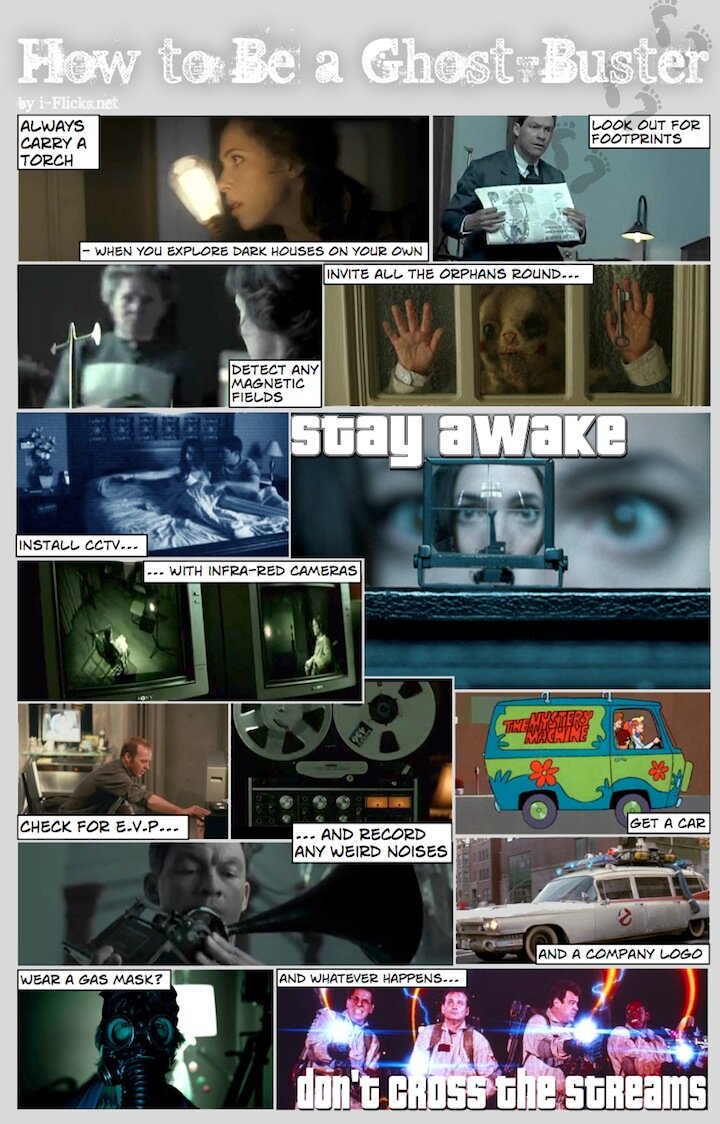 For more infographicky goodness, take a look at some of our other How To guides, including the indispensible Jurassic Park Survival Guide, How to Stop the End of the World, How to Break Out of Prison - and a diagram of Christian Bale Punching People.
Alternatively, head this way to read our review of The Awakening - and then go and see it in your nearest cinema.
Tags:
dominic west
ghostbusters
ghosts
insidious
michael keaton
nick murphy
paranormal activity
rebecca hall
scooby doo