| | | |
| --- | --- | --- |
| Surprise, Surprise? Our LFF Shortlist | | |
Written by Ivan Radford
Sunday, 26 September 2010 19:52
As public booking opens this week, the London Film Festival gears up for its biggest seller: the Surprise Film. Last year, the surprise was a fat man with a beard. Michael Moore's Capitalism: A Love Story was actually a decent documentary, but it was hardly the Wild Thing the room wanted or expected. As seasoned LFF-ers groaned at the "surprise", Cilla Black was in the back with Sandra Hebron laughing her ginger arse off.

So how do you go about following that? Hunt through the UK release schedule and pick out all the big festival-friendly films that haven't made the LFF's line-up. But there are some you can discount straight away. Tron Legacy? No way. Narnia's Voyage of the Dawn Treader? Not before the Queen - that's this year's Royal Premiere in November. And Meet the Parents: Little Fockers? Well, there are better reasons for me to shoot myself, so fate won't let that one happen.

Then there are other candidates, like Monsters, but after its high profile slot at Film4 FrightFest, it won't grace the capital again before its delayed December release. Deathly Hallows wouldn't want to dent its box office impact. The Tourist has a high profile December release for its stars to focus on. Burke and Hare is too close to release. And as for the long-awaited Paul? That would be just a little too out of the blue.

So what stands a good chance of surprising everyone this year? Well, there's talk of December's Love and Other Drugs (a viagra rom-com from Edward Zwick) and even Paul Haggis' The Next Three Days (out next year - already press screened), but here are some of the films I think are more likely to be on Sandra's shortlist.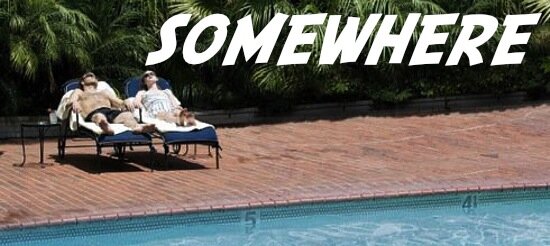 Sofia Coppola's drama walked away with the top prize in Venice, winning over the festival jury (headed by Sofia's ex, Quentin Tarantino). Despite allegations of biased voting, this return to Sofia's Lost in Translation style of film-making is a massive omission from the LFF line-up. If we're going to recap the content of other film festivals, then we can't really do it properly without including this biggie. Almost a definite.
UPDATE: It's now showing at the Festival.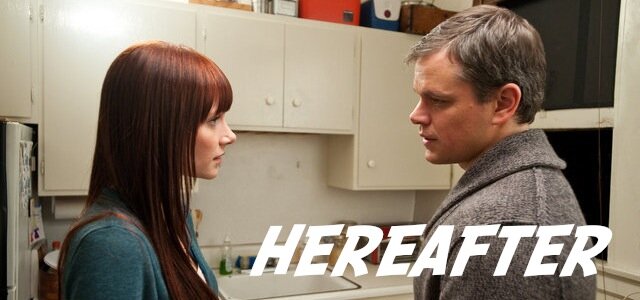 Another awards favourite, Clint Eastwood is the kind of man who always gets a warm reception at festivals around the world. His latest (scripted by Peter Morgan) premiered at the Toronto International Film Festival to mixed reviews, but the helmer still commands a large amount of respect. It's even closing the New York Film Festival in October, so we'd be schmucks not to show it.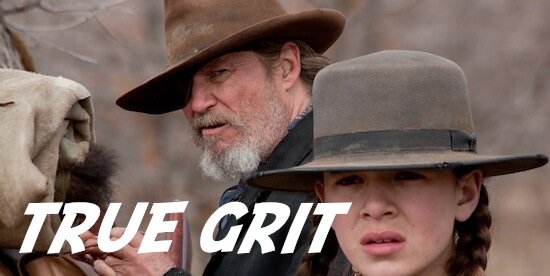 Since 2007's No Country for Old Men, the LFF seems to have a special bond with the Coen brothers (A Serious Man showed here last year). There's no trailer yet - the Coens are often last-minute with their trailers - so all we have is this awesome-looking still to go on, but Jeff Bridges? Ethan and Joel? A John Wayne remake? Sandra Hebron will be wetting herself trying and get hold of this baby. More wishful thinking than anything else, but its release isn't that far away...
UPDATE: Two trailers and a poster have since turned up, making this even more likely.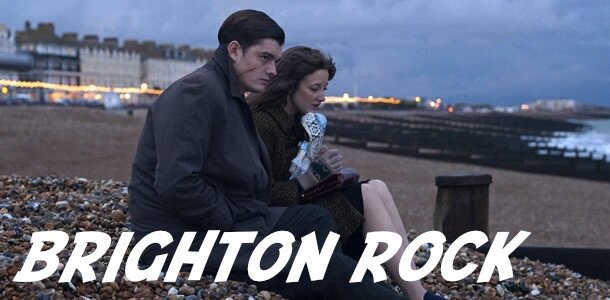 There are conflicting views on this one, so depending on who you listen to, Rowan Joffe's remake of this classic British flick is either a hot contender or a definite cold turkey. Nonetheless, there's buzz around the movie and it did show in Toronto to a largely happy audience. So even if Sandra's been wrangling with legal rights to get it into Leicester Square early, there would be a lot of LFF love for Sam Riley's Pinkie. And it would be a good match for fellow British bookends 127 Hours and Never Let Me Go.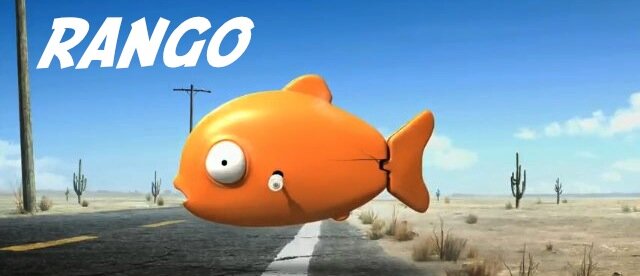 A completely left-field suggestion, this only just beat The Adjustment Bureau and The Fighter to be our outside pick for an unexpected LFF premiere (although both of the above are finished and, in theory, available for screening). Gore Verbinski's mental animation stars Johnny Depp as a chameleon and would be a bright note for the festival to duck out on. It's either that or they show Capitalism: A Love Story again. And given those choices (and the ticket price), most people would plump for the clockwork fish.
Public booking for the London Film Festival is now open on the official LFF site.
Tags:
brighton rock
capitalism: a love story
clint eastwood
coen brothers
hereafter
jeff bridges
lff
london film festival
matt damon
michael moore