| | | |
| --- | --- | --- |
| Robin Hood Trailer Online | | |
Written by Ivan Radford
Tuesday, 15 December 2009 11:47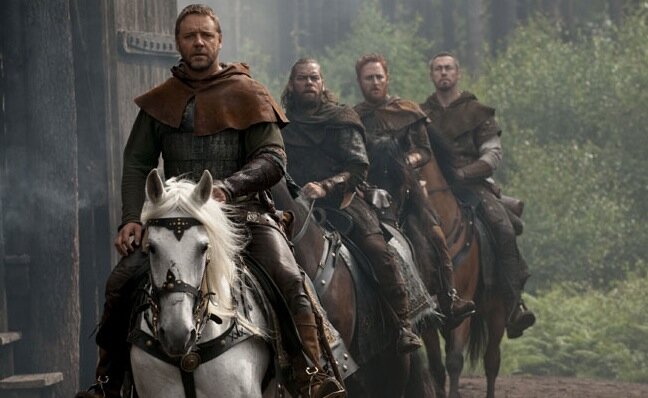 Thanks to ComingSoon.net, we can all enjoy a glimpse of Ridley Scott's upcoming Robin Hood movie. Remember? The one we all heard about a while ago? With Russell Crowe? Well, now we've seen more of it, I can confirm that if it does tell you the truth behind the legend, it does it with a lot of slow-mo. And Very Loud Music.

I know this is hardly high-quality teaser stuff, but it's all a bit Zack Snyder. With a large side portion of Gladiator. Mark Strong looks suitably villainish, and I'm sure Cate Blanchett will be great, but really? Is this Robin Hood? It looks like a companion to Guy Ritchie's Sherlock Holmes. It's got all the grit and "historical accuracy" but none of the humour or fun; "Rise and rise again, until lambs become lions". Hardly Bryan Adams, is it? Give me Kevin Costner any day. Or at least Alan Rickman.

Robin Hood hits our cinemas in May next year with full-on, sword-swinging slow-motion action. But hey, at least it has Matthew MacFayden in it. For pictures, head over to Australia's Courier Mail, or read on for the full video.
Tags: