| | | |
| --- | --- | --- |
| Avatar's Early Review - "Vomit Inducing" | | |
Written by Ivan Radford
Thursday, 26 November 2009 20:00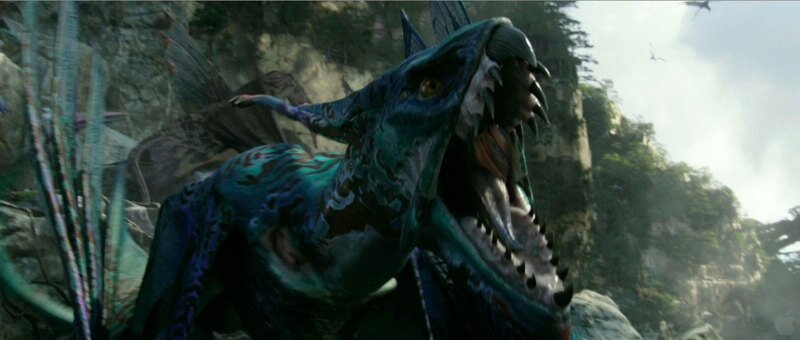 As the world waits for James Cameron's epic labour of three-dimensional love, the vote's in, at least for one critic. Published on Gawker.com, the review from a "real live entertainment worker" of Avatar is far from positive. In fact, it describes it as "vomit inducing".

The guy, who remains anonymous, has seen a fairly large glimpse of the film and isn't impressed. Taking Cameron's titan of cinema to pieces, his review points out that "the story/acting/tone are alienating and weird", before going on to explain his main issue with the film: "The problem is with cutting in between 3D focal points and perspective - the mind cannot adjust to it without a buffer - thus, Avatar is literally vomit inducing."

Harsh words for the Fox release, which is mounting the kind of hype that rivals low-budget phenomenon Paranormal Activity. Now I'm not a hugely convinced Avatar fan, as you know. It looks moderately impressive, but I'm worried by what looks like a terrible love story and cliched dialogue. With a slew of trailers gradually being released, some fears are allayed, others made worse. But the studio are clearly out to eradicate all doubts with their latest concoction: the world's first interactive trailer.

Containing links to feeds from Twitter and Facebook, it jazzes up their theatrical teaser with profiles, cast comments and other things multimedia. It'll certainly give you all the Avatar fixes you need. Whether you're impressed by it or not is another matter. All we know for now is that for one person, it's not a pretty sight. His review concludes: "There are very beautiful moments, with great editing/sound/art direction, but overall it's a horrible piece of shit."

Avatar is released on Friday 18th December. Read on for a glimpse of the interactive trailer.