| | | |
| --- | --- | --- |
| Nine: Rehearsal Montage Online! | | |
Written by Ivan Radford
Thursday, 22 October 2009 12:20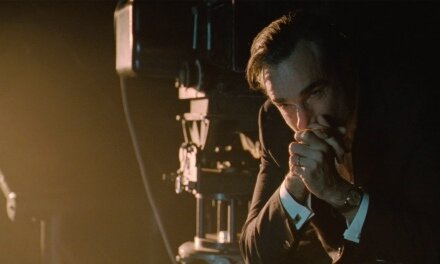 The trailer turned up a while ago for Rob Marshall's musical, Nine. But in case you're not up to speed, it's an adaptation of the broadway production, which was an extravaganza based on Fellini's 8 1/2. In other words: this is pretty much my dream movie.

With Daniel Day-Lewis, Marion Cotillard, Penelope Cruz, Nicole Kidman and Judi Dench are treading the boards and shredding the vocals, this star-packed show looks nothing short of stunning. Telling the tale of Italian director Guido, we follow his breakdown as the pressure piles on for his next major feature. Oh, and he also has a look back on his relationships with many sexy women along the way.

It hits the West End on Friday 18th December (a wonderful present for me), but enough of this talking. Bring on the music! Read on for the glorious video montage, or head over to Yahoo! for the trailer.
Tags:
8 1/2
broadway
chicago
daniel day-lewis
fellini
guido
montage
nicole kidman