| | | |
| --- | --- | --- |
| New New Moon Character Banners | | |
Written by Ivan Radford
Tuesday, 29 September 2009 16:22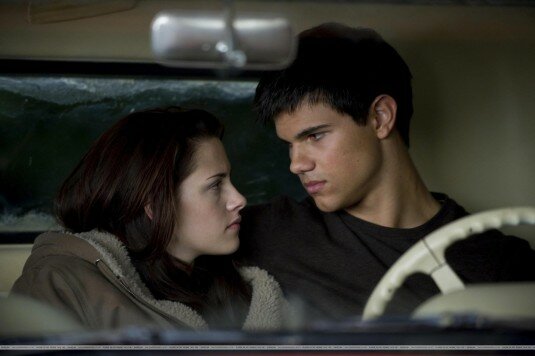 Oh, stop screaming already. We all know it's on its way. Still, if you need more of an excuse to kill the noisy teen next door, then show them these new character banners for a small film called New Moon, sequel to little-known vampire flick Twiglet or something (which, apparently, was based on some book no-one's read). With any luck, they'll drool so much their keyboard will catch light and burn off their exceedingly long fringe.

New Moon sees The World's Perfect Man/Vampire, Edward Cullen, walk out on vulnerable human Bella Swan, leaving her crushed and alone (see banner 1). Then, in steps Jacob (Taylor Lautner), her hot best friend. Who knows lots of other hot people. And they all can turn into wolves (see banner 2). And as they all dance the tango of emo-death, they are watched over by the Volturi, the vampire world's equivalent of royal family/police/evil red-eyed people. They're mostly represented by Michael Sheen and Dakota Fanning (see banner 3). And yes, she's especially evil.

Read on for the banners, or check out the trailer over here. New Moon hits cinemas on Friday 20th November. And (don't tell anyone this) but I'm actually quite excited - I rather enjoyed Twilight...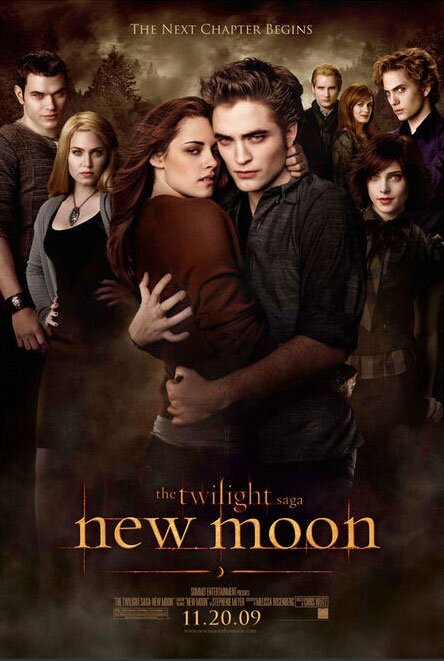 Phwoar.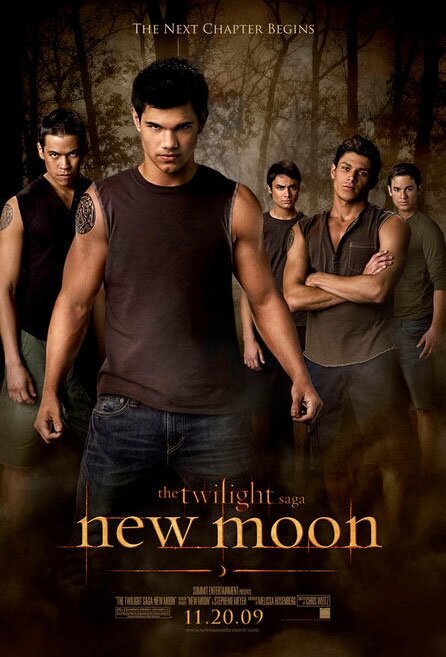 Double phwoar.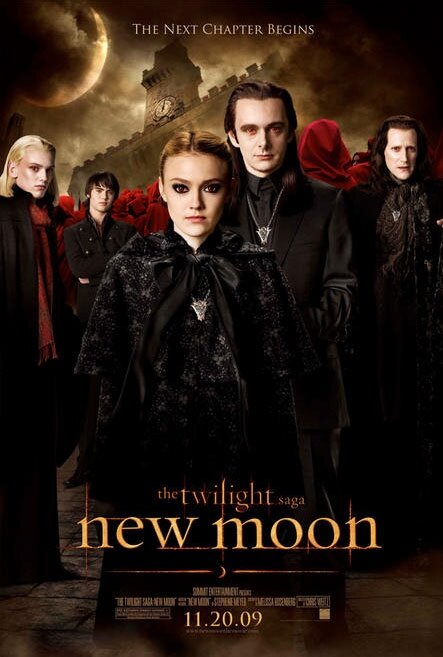 Erm, isn't that Tony Blair...? 
Tags:
banner
bella
character
edward cullen
new moon
november
picture
stephenie meyer
taylor lautner