| | | |
| --- | --- | --- |
| Avatar Footage Free For All! | | |
Written by Ivan Radford
Friday, 24 July 2009 18:55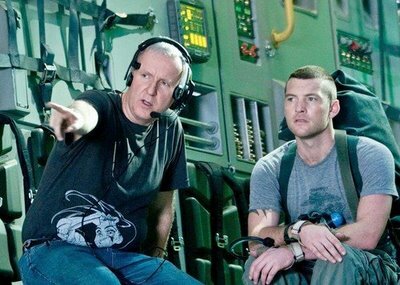 Are you at Comic-Con? I'm not at Comic-Con. But don't worry, because James Cameron has taken pity on the rest of the world - he wants to share the preview footage of Avatar with everyone. For free!

What's that? The internet? No, no, this will be 15 minutes you can only catch in the cinemas. Yes, Friday 21st August will henceforth be known as Avatar Day. Here's what Cameron had to say:

"We wanted people who couldn't come to Comic-Con to be able to see what you've seen so we're going to take over as many IMAX and 2D cinemas on August 21st. We're going to allow international audiences to come and see footage from Avatar for free."

He could've just put it on YouTube. But then, that wouldn't quite get a sense of the stunning spectacle Cameron's going for - if you're going to trail a film, you want to be faithful to your vision.

Then again, putting it up for anyone to google wouldn't get people excited about the 3-D movie. And, excited though I am, it's becoming increasingly clear that this groundbreaking blockbusting epic just might be the make or break of the entire 3-D movement...